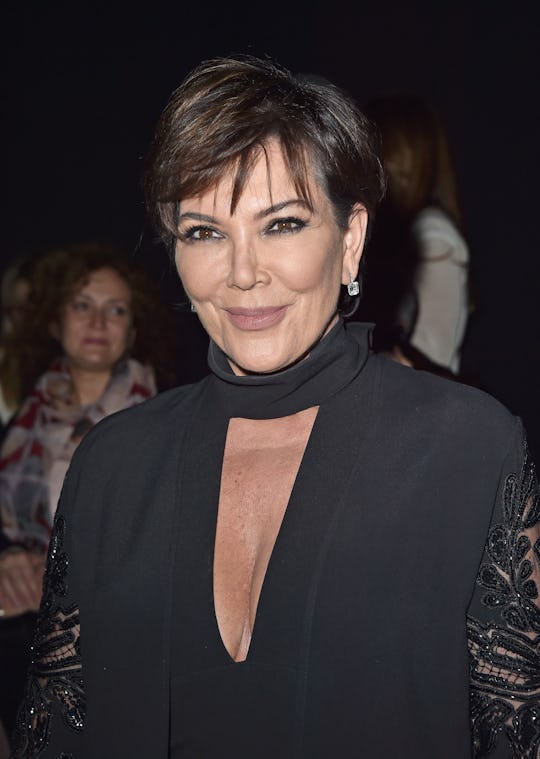 Pascal Le Segretain/Getty Images Entertainment/Getty Images
Kris Jenner Quotes About O.J. Simpson That Prove How Difficult The Case Was For Her
The People v. O.J. Simpson: American Crime Story has brought the past back to the present almost as though no time has passed at all. Pop culture is once again consumed by the case that demanded so much media attention back in '95 — but has the attention every really left the media? The O.J. Simpson trial is often credited as sparking the rise in reality television, and there's no ignoring the ties that still exist between the case and our favorite guilty pleasures. One of the players in the O.J. Simpson trial can also, technically, be credited for one of 2016's most popular reality shows, Keeping Up with the Kardashians. So, what does Kardashian matriarch, Kris Jenner think about the O.J. Simpson trial?
Kris Jenner has been speaking publicly about her relationship with Nicole Brown Simpson and the regrets she has about not noticing the signs of alleged abuse in Brown Simpson's relationship. Back during the case, Jenner was firmly on the side of the Brown Simpson family, but her ex-husband Robert Kardashian was a member of Simpson's "dream team," splitting their family in two (seen on The People v. O.J. Simpson). In a 2009 interview with E!, Jenner said:
"It was very divided. He had his side, and she had her side. So the friends divided. I was on one team — Nicole team — and my ex-husband was on team O.J. And it divided families. It divided friends. It divided children. Her family was in a very horrible situation because there's kids involved. It was a pretty awful time."
The increased media scrutiny no doubt had some effect on their children, which has been explored with a distinctly tongue-in-cheek tone on The People v.s. O.J. Simpson. Although Jenner is a secondary character in the show, played by the perfectly cast Selma Blair, she has been relatively open about the case.
In an interview with People, Jenner referred to Simpson and Brown Simpson as "two of the best friends I ever had in my entire life." According to the People article from Jan. 2016, the Simpson and Kardashian families were incredibly close, often going on vacations together, but Jenner also spoke of the signs of trouble that only seem glaring in retrospect. "That was stuff I didn't know anything about. I beat myself up because I felt like I wasn't paying attention. Like, how did I miss this? But that's typical in an abusive relationship – that the woman doesn't speak out about how she's being treated."
In the previously mentioned 2009 E! interview, Jenner was even more honest about what she referred to as the Simpsons' "obsessive" love.
He wanted Nicole to be a part of his life at any cost. It was almost an obsessive kind of love, when you think about it now and I look back…There's signs that, I think that, looking back on it now, that I would have been more adamant about having her address, you know, because she did have a lot of fear that she expressed to all of us at the end.
Reality TV makes it easy to distance ourselves from the reality of people's lives, ironically, and it can seem almost strange to reconcile the ridiculous escapades of the Kardashians with the tragic case that first brought their name to the mainstream.