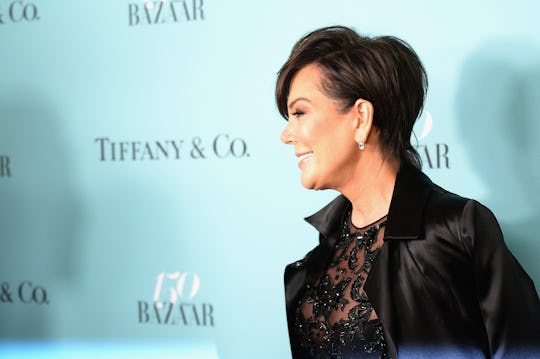 Andrew Toth/Getty Images Entertainment/Getty Images
Kris Jenner's Reaction To O.J. Simpson's Parole
After nine years in jail and more than two decades of legal drama, former football star and sometimes-criminal O.J. Simpson will be a free man once again. At the intersection of celebrity and true crime lies his relationship with America's most famous reality-TV family, and the public now waits with bated breath for Kris Jenner's reaction to O.J. Simpson's parole. Jenner's ex-husband, the late Robert Kardashian, was a member of the legal team that successfully defended Simpson against charges that he murdered his ex-wife, Nicole Brown Simpson, and Ron Goldman. The Kardashians and Simpsons were once close, and the trial reportedly drove a deeper wedge between Jenner and her ex as he represented the man accused of killing her best friend.
In a March 2016 interview with Ellen DeGeneres, Jenner recalled the "painful" trial, according to Vanity Fair: "It was really difficult, because my ex-husband was on one side, I was kind of on the other, and the kids were stuck in the middle." Jenner also said that Simpson repeatedly tried to contact her after the murders, and that she felt guilty for not recognizing the signs that, she alleges, showed her friend was in an abusive relationship: "Me and some of her other close friends were all really surprised and shocked by that because we felt we really failed her as a friend. It was horrible."
Simpson was ultimately acquitted of all charges related to Brown Simpson's and Goldman's murders.
Jenner has never said outright that she believes Simpson murdered her friend. In a 2012 interview with Oprah Winfrey, she acknowledged that her ex-husband doubted Simpson's innocence. Jenner agreed that she had "more than doubts," and when Winfrey asked her, "Do you feel comfortable saying...?" Jenner declined, saying that it wasn't fair to the Simpsons' children to keep rehashing the murders.
Caitlyn Jenner, who was married to Kris at the time of the murders, has been much more candid. USA Today reported that during an April 2017 interview with Andy Cohen for SiriusXM Radio, she told the host point-blank, "I knew he did it." She also added, "Kris was on my side." She also told Cohen, "After the whole thing was over Robert just said to me, 'I would have been OK if they got him in the first trial.'" Though these claims are impossible to verify.
Although Simpson was acquitted of the murders in 1995, he was found liable in a civil suit two years later. Many felt that his nine-to-33-year sentence for robbery, kidnapping, and assault in 2008 was an attempt to circumvent the legal system and penalize him for the 1994 murders, though there's no real evidence of that. On Thursday, Simpson was granted parole, and he could be released as early as October, according to ABC News. The Jenners and Kardashians have yet to publicly comment.