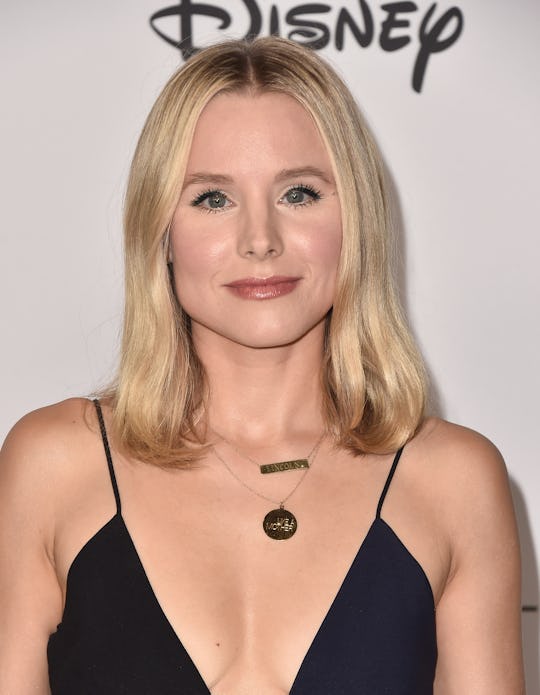 Alberto E. Rodriguez/Getty Images Entertainment/Getty Images
Kirsten Bell's Quotes About Dax Shepard Will Have You Saying "Aww"
Kristen Bell is known for saying cute-but-relatable things about her adorable husband, Dax Shephard, but sometimes, she outdoes herself, making fans love the duo all the more. Here are Bell's most ridiculously sweet quotes about Shepard and their marriage, because fans just can't get enough when it comes to their relationship, their support of one another, and more.
The parents of daughters Lincoln, 3, and Delta, 5, as People confirmed, are two of Hollywood's best-known comedic actors. But they're also very much not joking when it comes to what's important to them, which includes having a functional family system and being great parents and partners, as Elite Daily noted.
Bell Says Shepard Is A Good Team Member:
For a twosome to go well, there has to be a commitment to a joint system or cause or set of beliefs, right? Well, Bell says the secret to her charmed coupledom was getting that teamwork down in counseling sessions.
"We have a very healthy marriage and we got there by doing therapy when we needed it, and constantly doing fierce moral inventories," she told People in 2017. "We both take responsibility when we are wrong, and I think it is easy to work with him because I married him, because I enjoy spending time with him and I trust him. That is exactly what I want in someone that I work with ... I don't mind advertising a healthy marriage. I'm trying, just like everyone else."
Raw and honest as usual, Kristen.
Bell Loves His Humor:
"... On a daily basis, he just makes me laugh all the time," Bell told Us Weekly of her hubby. "He's obsessed with attention, so he's constantly making jokes to try to get me to give him more attention or to get me to giggle. And you know, he was a stand-up comedian, so I'm living with a comedian."
Bell Values Shepard's Growth & Recovery:
"I know how much you loved using. I know how much it got in your way," she wrote on Instagram in September, identifying the occasion as Shepard's 14th "year of sobriety birthday". "And I know, because I saw, how hard you worked to live without it ... I'm so proud that you have never been ashamed of your story, but instead shared it widely, with the hope it might inspire someone else to become the best version of themselves. You have certainly inspired me to do so.
" Aww.
Bells Says Shepard Doesn't Care About "Hollywood" Materialism:
"We got married in a tiny room in the Beverly Hills courthouse, and it was still one of the best days of my life," Kristen told CBS News in 2016. The pair didn't share photos of the occasion until 2016, though they tied the knot back in 2013. It was a private, low-key affair.
Bell Says She and Shepard Respectfully Agree to Disagree Sometimes:
"I do disagree with him on 90 percent of the issues on the planet," Bell shared with Us Weekly last year. "But we have really wonderful, intense valued conversations about things, and I always see his point, even if I disagree. It's hard to do."
The The Good Place star added that the key to this negotiating is a little respect: "Never roll your eyes at someone. You might as well break up right then because its contempt ... I disagree with [Dax] on almost everything, but I have intense respect for his critical thinking skills and the fact that we were raised differently. I always see his point. I do not and will not ever have contempt for him."
Bell Learned From Shepard That She Still Had Room To Improve:
"I thought I had this life thing down pat when I met Dax," the star revealed to Good Housekeeping in a joint interview with her partner about their journey as a couple, which the magazine noted began over a decade ago. "I didn't realize that I needed a much bigger toolbox to have confrontations and disagreements with people ... Dax helped me learn that I don't have it all figured out. Sometimes that's the greatest gift someone can give you."
She's Definitive That He's "The One":
When a couple is this right together, there's really no hemming and hawing. In a 2015 Twitter Q&A, when asked about Shepard, Bell was definitive. "best decision i've made 2date," she replied about her marriage.
I'm practically tearing up just looking at their pics. It's clear that there's a lot of love, support, and respect between the two of them. Every couple could learn from this hard-working one, seriously.