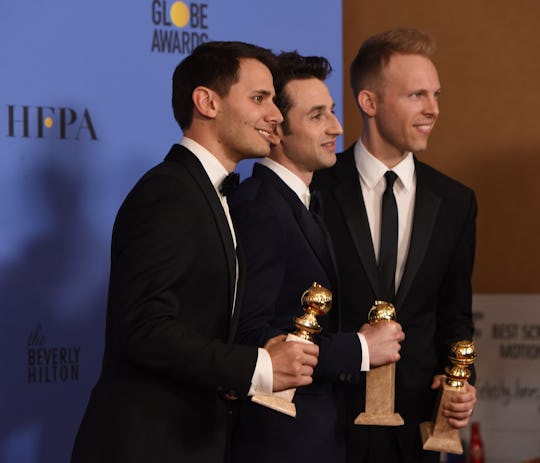 ROBYN BECK/AFP/Getty Images
Not Everyone Is Excited About 'La La Land' TBH
At the 74th Golden Globe Awards, La La Land was the movie to beat. Nominated an astounding seven times, the musical couldn't be beat and eventually won in every category it was nominated for. While this wasn't necessarily an unexpected outcome, La La Land's sweep at the Golden Globes has left viewers with more than a few mixed feelings.
La La Land's competition was steep in almost every category it was nominated in but no film could stand against the musical. While Emma Stone and Ryan Gosling were definitely expected to win for their roles in the film, many were shocked to see La La Land win against Moonlight. Although La La Land was in the Musical or Comedy category while Moonlight was Drama, the two films crossed paths four times for Best Director, Best Screenplay, Best Original Song, and Best Original Score.
Although La La Land has received great critical acclaim, so did Moonlight, and many felt the musical didn't deserve all the accolades it received, and may have even been a bit overhyped. On the other hand, there were many fans that were over the moon that La La Land did a full sweep and believe each and every award was well deserved.
Some people weren't even that upset that the movie won so many awards but were more irritated that each time La La Land won, the cast and director discussed how great it was that they were able to make a musical movie and that it did so well.
Whether you love it or hate it, the fact that La La Land was able to sweep the Golden Globes and take home seven wins is a big deal. More than that, it's record breaking. The film is the first movie in history to win a total of seven Golden Globes and is now the most decorated Golden Globes film ever.
Interestingly enough, the fact that the film did so well has also caused mixed feelings, making some dislike it on principle.
If you haven't seen La La Land yet (like me) now is the perfect time to see it. It'll definitely be the most talked about film for the rest of awards season so you might as well go see if it's really worth all the hype. Whether you love it or hate it, at least you'll be able to decide for yourself and join in on the conversation.