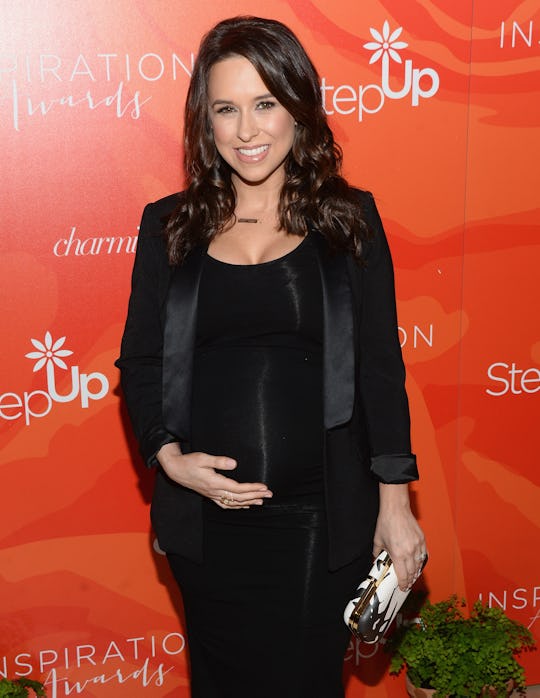 Matt Winkelmeyer/Getty Images Entertainment/Getty Images
Lacey Chabert Gives Birth To Her First Child
Congratulations are in order for Mean Girls star Lacey Chabert, as the actress made a big announcement on her Instagram account on Wednesday. As E! Online excitedly reported, Chabert gave birth to her first child last week. She and her husband Dave Nehdar welcomed a baby girl named Julia Mimi Bella.
Chabert and her husband quietly welcomed baby Julia on Thursday, Sept. 1. The actress has been documenting her final weeks of pregnancy on social media, telling her followers she would be giving birth "any day now." Chabert didn't post anything new about her pregnancy to her Instagram account for a week, then she sneakily revealed her daughter's arrival with an adorable #TBT post on Thursday. The proud mama accompanied Julia's shining debut with a sweet caption. Try not to melt reading what she had to say about the new addition to her family:
And then my soul saw you and it kind of went, "Oh, there you are. I've been looking for you." #TBT to the best day of my life. One week ago I became a mom to this precious angel. Julia Mimi Bella. Julia, you are my heart's deepest dream come true. I love you more than I could ever say. Welcome to this big beautiful world sweet girl!
Chabert and her husband have been preparing for Julia's arrival for a long time now. Chabert revealed pictures of her daughter's stylish nursery to People back in June. The mom-to-be prepared the perfect space for a baby girl, filling the room with shades of pink and cream. "I love that it feels peaceful," Chabert told the magazine three months ago. Hopefully it's peaceful enough to keep Julia Mimi Bella sleeping through the night. If not, though, at least the mommy-daughter duo have a pretty place to spend the night.
Gretchen Weiner's father, the inventor of Toaster Strudel, would definitely be impressed with how Chabert seems to be handling her busy schedule. The new mom is currently working on three different TV and movie projects all slated to premiere before the end of 2016. She's lending her voice to the animated series Justice League Action as Zatanna Zatara, as well as filming a new Hallmark Channel TV movie called A Wish For Christmas.
In a blog post penned for People, Chabert wrote that being "in nearly every shot of a movie, while growing a tiny human, was challenging," and that she now has the "deepest respect for women who work up until they give birth because pregnancy is exhausting!"
Being a new mom is probably just as exhausting, but getting to hold your brand new baby in your arms definitely makes it worth it. Congratulations on Julia Mimi Bella, Lacey, her name really is so fetch!