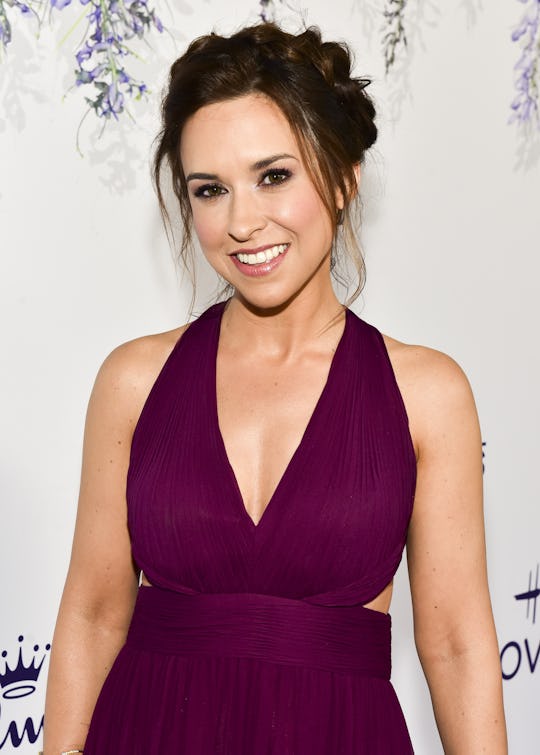 Rodin Eckenroth/Getty Images Entertainment/Getty Images
Lacey Chabert Isn't Afraid To Ask For Help During The Holidays
As the holiday season approaches, parents — and moms in particular — are often left with the emotional burden of creating holiday magic. Because there are still so many gifts left to buy, presents to wrap, meals to plan, gatherings to attend, and special events and programs to remember. You know, on top of the everyday stresses of parenthood. Keeping track of all the details can definitely make this time of year seem rushed and overwhelming. But perhaps moms should keep this in mind the next time their heads are spinning from it all: Lacey Chabert isn't afraid to ask for help during the holidays. So you shouldn't be either.
Most millennial parents probably remember Lacey Chabert from her role in the 2004 hit movie Mean Girls. If the name sounds familiar, but the connection still isn't clicking, Chabert portrayed Gretchen Wieners in the iconic film. Of course, she's gone on to act in a slew of movies, TV movies, and TV series since then. (Does Party of Five and Baby Daddy ring a bell?) Oh, and did I mention she's also a mom now? That's right! As Us Weekly reported, Chabert welcomed a daughter named Julia Mimi Bella in September 2016.
During an exclusive interview with Romper, Chabert opened up about how the holidays have changed for her since becoming a mom. "I've learned to delegate and ask for help, and fix a to-do list, just start checking things off," she explains. "And learn not to be so hard on myself and to cut myself a little slack. And to not be such a perfectionist, and just to make things fun and I try to get Julia involved." She continued:
If I'm cleaning up, I make it fun for her, and let's count the blocks while we clean them up. Or if I'm cooking, I'll let her be in the kitchen with me, obviously away from the stove, but she enjoys interacting with me and I love spending time with her while accomplishing a chore at the same time.
Chabert says that during her motherhood journey so far, she's discovered a lot of little shortcuts along the way that make life easier. And they come in particularly handy during the busy holiday season. "Things like the Tyson Meal Kits, I can have dinner prepared on the table in a very short amount of time, with very little hassle. Ordering groceries, I've started doing all of that sort of stuff, " she tells Romper. "Just trying to save time so that you can spend more time doing things that are most important ... It's been a journey for me to figure out how to do all of it."
Speaking of meals and the holidays, one of Chabert's favorite holiday dishes is her grandmother's sweet potato casserole recipe — which features "really sweet, sweet potatoes on the bottom, and then topped with brown sugar, pecan topping." (Um, yum.) Another favorite? Her mom's famous mac & cheese. "I'm actually literally baking here as I'm saying this, I'm gonna make this four-cheese chicken and broccoli casserole 'cause my daughter loves it so much," she told Romper. "It's kind of a version on the mac and cheese that my mom made, but it's the type in meal kits. And she's been eating it and she loves it and it's a great way to sneak in some vegetables and chicken." She continued:
As I mom, I appreciate that there's no artificial flavors and that it's just easy. It comes pre-cut, pre-portioned, and I can get it on the table very quickly. So, that's something we're adding to our menu this year.
And getting things on the table quickly when you have kids, particularly during the busy holiday season, is, of course, of the utmost importance.
Like Chabert, I've also learned through the years to delegate more and chill out with the do-it-all mom mentality — especially during the month of December. (Because sanity and all.)
Chabert says, perhaps unsurprisingly given that she's worked on many a Hallmark Channel Christmas movie, that she's sad when the holidays are over, but also notes that she loves a good after-Christmas sale (who doesn't?) and looks forward to starting a brand-new year.
"I [always] look forward to the new year and just fresh starts and new goals," Chabert says. "But for me, I'm always striving to just enjoy the moment more and live in the moment more and be more grateful."
Here's hoping Chabert gets the chance to enjoy plenty of special moments this holiday season. Because as many moms know, those little kid years only last so long.
This first-time mom wants to have a home birth, but is she ready? Watch how a doula supports a military mom who's determined to have a home birth in Episode One of Romper's Doula Diaries, Season Two, below. Visit Bustle Digital Group's YouTube page for the next three episodes, launching Mondays in December.