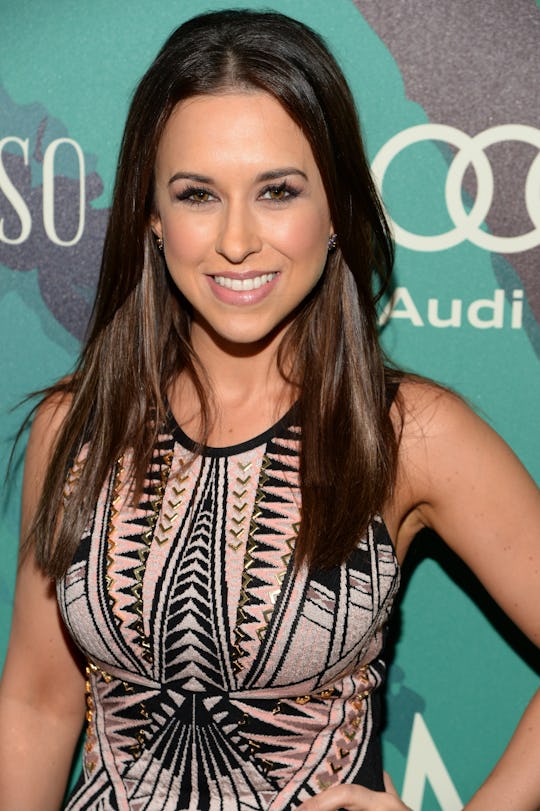 Michael Kovac/Getty Images Entertainment/Getty Images
Lacey Chabert Reveals Baby's Gender & Becomes A Cool Mom At The Same Time
Move over Mrs. George, there's a new cool mom in town. On Wednesday, Party of Five and Mean Girls actress Lacey Chabert revealed her unborn baby's gender and became an official People celeb blogger all in a single go, giving fans a sneak peak at her time as a mom-to-be. So is it a boy or a girl?
Chabert, of course, is having a queen bee of her own (naturally). "Anyone who knows me well is aware of the fact that I've always wanted to be a mom," she wrote in her People blog on Wednesday. "From playing with baby dolls as a little girl to being an aunt to five nephews, I've always adored babies and have dreamed of one day having a child of my own."
Chabert used her new blog to reveal her and husband David Nehdar's excitement at finally being able to learn the gender of their little one as well, writing,
... Much to my surprise, we were able to find out the sex around 12 weeks through a routine blood test. I sat on pins and needles the following two weeks that we awaited the results. Early one morning the doctor called that the test results were available. As we waited for the lovely nurse to triple verify that she was giving us the correct information, Dave and I barely took a breath. We were both such nervous wrecks!
Most importantly the baby looked healthy and for that we took a huge, thankful, sigh of relief. A few moments later she said, "Congratulations, you guys are having … a baby girl!" IT'S A GIRL!!!!
Chabert and Nehdar first married in a secret wedding back in December 2013. The actress surprised fans shortly after by tweeting "I'm starting off 2014 as a Mrs.!" from her personal Twitter account and revealing photos of herself in a wedding dress on Instagram.
Never one to shy from an outragreously adorable meme, Chabert announced she was pregnant a little over a year later by reverse dog-shaming and dressing up her chihuahua Kitty (yes, Kitty —cute, right?) in a tee shirt emblazoned with the words, "My mom is having a baby & all I get is this silly shirt." Cool mom points achieved.
In a post on Wednesday, Chabert joked that Kitty had "even put on her fancy tutu dress" for the big gender reveal. "Shared some news today," she wrote in the caption, "... so you might want to check it out. ;)"
Since becoming pregnant, Chabert has been pretty relaxed and open about her journey, keeping fans and onlookers in the loop about the ups and downs, and giving them as taste of her unusual cravings. "I crave everything with lemon or vinegar and salty foods so it's bizarre," she told People during an event in Los Angeles on Monday.
Baby Chabert-Nehdar isn't due for a while, as Chabert is only in her first trimester. But the little girl can at least rest assured that she'll have some totally kickass outfits to look forward to — you know, since the mom-to-be still has at least five months of dressing up her dog to practice.