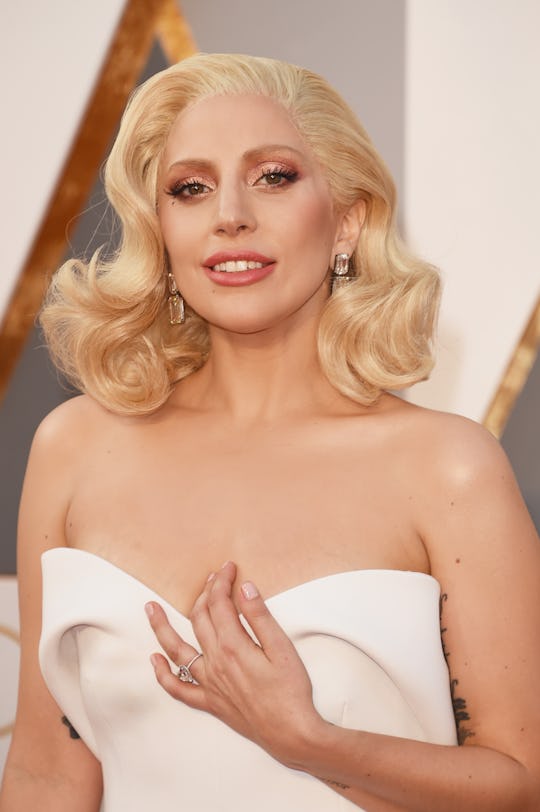 Jason Merritt/Getty Images Entertainment/Getty Images
Lady Gaga Honors Rape Survivors, Kesha Before Oscars
The great Lady Gaga honored Kesha before heading to the 2016 Oscars to perform her nominated song "Til It Happens To You" from the documentary The Hunting Ground, which follows college students who are fighting for justice following their sexual assaults. But it's not just a song — it's a cause close to her heart, the artist explained to ABC host Lara Spencer.
"One in five women will be raped by the time they finish college. One in 20 men will be raped before the time they finish their schooling at their university," Gaga said. "It's something that is deeply connected to my heart. I am myself a survivor. Diane Warren is herself a survivor of sexual violence. And we are here tonight, very grateful to the Academy for giving us this world stage to reward survivors for being brave and coming forward."
Gaga also tweeted in support of Kesha earlier in the day, saying that she would be thinking about the embattled pop star tonight and that she would stand behind Kesha in support in her fight against producer Dr. Luke.
The lyrics to Gaga's nominated song will surely resonate with survivors:
You tell me hold your head up, hold your head up and be strong
Cause when you fall you gotta get up, you gotta get up and move on
Tell me how the hell could you talk, how could you talk?
Cause until you walk where I walk, this is no joke
Hopefully any victims watching tonight will feel empowered by seeing a fellow survivor rise to such heights and go to such lengths to give voice to these injustices.
Kesha will surely be watching.