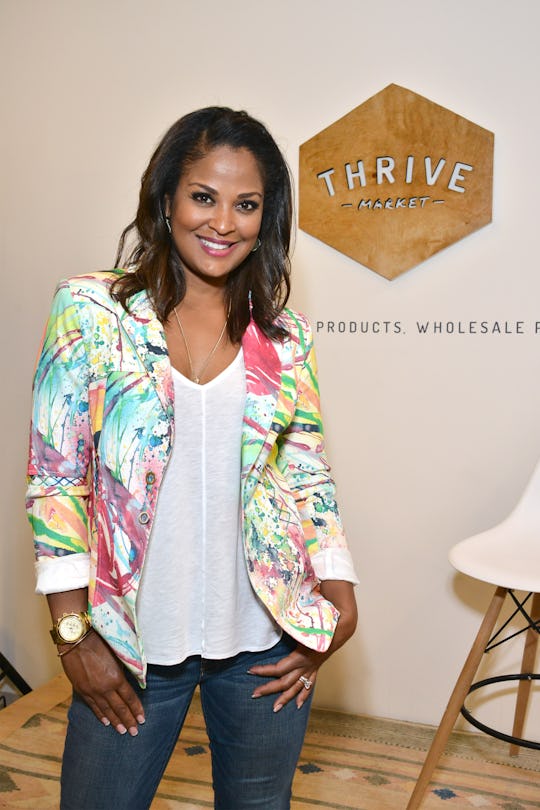 Araya Diaz/Getty Images Entertainment/Getty Images
Laila Ali's Muhammad Ali Tribute Honors Their Incredible Relationship
On Friday night at a Phoenix-area hospital, boxing legend and icon Muhammad Ali died. He was hospitalized at the age of 74 due to respiratory complications, a spokesperson for the Ali family confirmed to NBC news. Fans and celebrities alike have shared their favorite quotes, memories, and their condolences following The People's Champion's death, and a few of his old children have taken to social media to share their memories and thanks to fans and well wishers alike. Laila Ali's Muhammad Ali tribute honors the depth and importance of their relationship. Very much like her dad was, Laila Ali was a retired professional boxer. She retired undefeated, and was Ali's eighth youngest child and his youngest daughter.
Though she hasn't commented publicly on the passing of her dad, she did update her Facebook profile picture to a photo of the two of them in the ring and did share a photo of her dad holding and kissing her daughter — his granddaughter — Sydney. Her photo update and the image of her daughter are beautiful testaments to the bond they shared She posted the photo late last night along with the following caption:
I love this photo of my father and my daughter Sydney when she was a baby! Thanks for all the love and well wishes. I feel your love and appreciate it!!
According to The Sun, Laila Ali retired from undefeated from the boxing ring with 24 wins and 21 knockouts. She once said, according to their report, ""'I'm going to be like Dad's son that he never had. I'm the only one who can do it. I've always been a big healthy girl. I've always been aggressive."
She posted the following profile photo update:
I can't imagine how thrilling, exciting, and emotional it must've been to fight with your legendary and iconic boxing father in the front row cheering you on, but there's no doubt that these memories will last Ali and the rest of her family for a lifetime. It's everyone's hope that in the days, weeks, and months to come these beautiful tributes and memories will be enough to carry Ali through, and there's absolutely no denying that her professional boxing career was just one of the millions of things Muhammad Ali must've been so proud of her for.