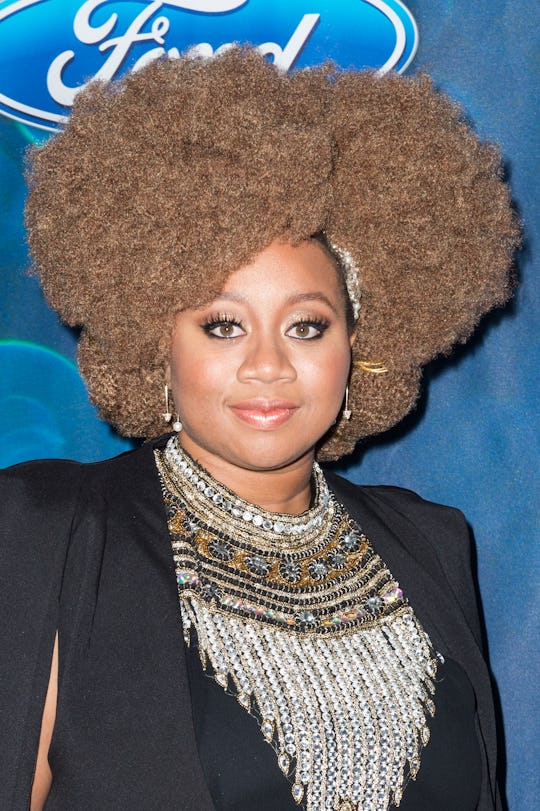 Emma McIntyre/Getty Images Entertainment/Getty Images
La'Porsha Renae Performs "Elastic Heart" On 'American Idol,' Finds A Huge Fan In Sia
The first half of American Idol shows are spent celebrating the singers who were voted safe by America from the week prior. While voters can use both songs to judge who they'll vote for, the second song of the night is what truly leaves a lasting impression on viewers. La'Porsha Renae must know that, because she saved her most powerful moment of the night for her second song. On American Idol, La'Porsha sang "Elastic Heart" by Sia, and not only did she make America cheer for her, but she also found a fan in the Grammy-nominated mentor.
The second hour of American Idol on Thursday was dedicated to Grammy-nominated artist Sia. Each contestant was set to sing a song by the performer — who later took to the stage herself — and La'Porsha was singing "Elastic Heart." This isn't the first Sia song La'Porsha has performed on the American Idol stage. Earlier in the competition, La'Porsha sang "Diamonds," which was written by Sia and released by Rihanna.
During their rehearsal, La'Porsha managed to make Sia cry while singing "Elastic Heart." You wouldn't know it — because of the hair, of course — but I trust Sia's word that there were tears behind her long bangs.
As for La'Porsha's performance, like most of her performances, she killed it. Jennifer Lopez noted that she sang with control and that La'Porsha had grown to "another place" since beginning the competition. Harry Connick Jr. praised La'Porsha's head voice and likened La'Porsha's performance to driving in the passenger seat with a Nascar driver. (Although it was a bit of a lost metaphor, he actually meant that he felt she always knew what she was doing when performing.) Finally, Keith Urban felt that the performance was worthy of an award show. Not bad praise, if I do say so myself.
Each week, La'Porsha manages to gain more and more traction with fans. This week is no different, and now she has Sia on her side. What more could you want?