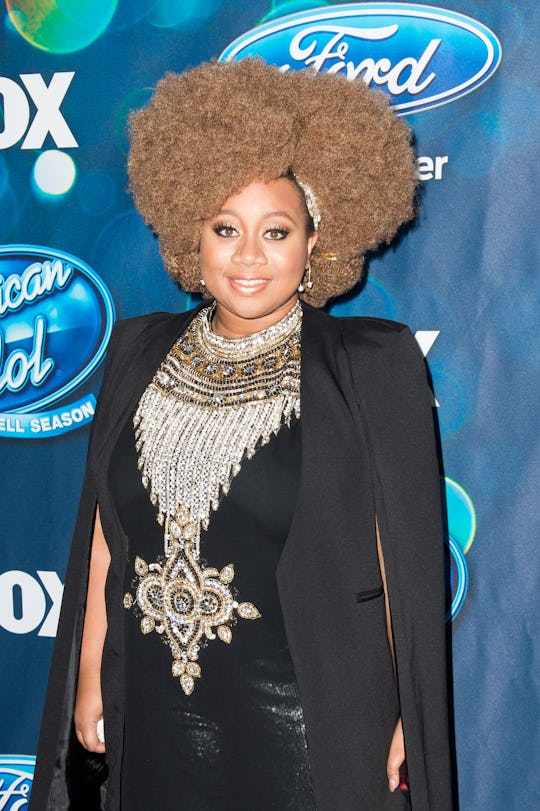 Emma McIntyre/Getty Images Entertainment/Getty Images
La'Porsha Renae Sings "A House Is Not A Home" On 'American Idol' & It Was The Perfect Pick
After a tense half hour, La'Porsha Renae and Trent Harmon were revealed to be the final two on American Idol Season 15. Unfortunately, the show had to say goodbye to Dalton Rapattoni after a stunning performance of his potential single. But, with Dalton gone, La'Porsha and Trent were able to take the stage and perform the songs Simon Fuller chose for them. La'Porsha sang "A House Is Not a Home" on the American Idol Season 15 finale, and it was the perfect song for La'Porsha to show off her vocal prowess.
Although the song choice was not in La'Porsha's hands — that will be the third song of the night — this was one of the best picks for her voice. It showed her range, her power, and her heart. People have been critical of the judges' constant praise of La'Porsha, but after a performance like that, how can you deny her praise? La'Porsha is a force to be reckoned with, and Trent is certainly giving her a run for her money.
La'Porsha's first song of the night was "Battles," the song that will be her single if she wins the title of American Idol on Thursday's finale. For fans that want to support her, they can buy the song on iTunes (as well as vote for her).
As for this song, Jennifer Lopez said the song was "so beautiful," and officially dubbed La'Porsha's cover "the La'Porsha" version. Harry Connick Jr. said that La'Porsha's approach to the song showed him a lot "melodically and harmonically," while Keith Urban just echoed how great it was. After the round was over, Ryan Seacrest asked Lopez to pick the winner based on those two performances, and she chose La'Porsha. But, like she said during Trent's critique, this season will be an actual battle. There is no clear winner, yet, which is why it is so important for fans to vote.