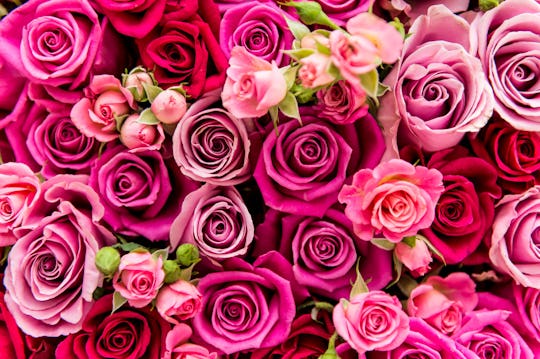 Ian Gavan/Getty Images Entertainment/Getty Images
Here's Where You Can Order Last-Minute Valentine's Day Flowers, Even Day Of
Maybe Olympic fever has you distracted, or maybe the weather is too darn cold for you to think straight. Whatever the reason, it's now February 13 and you still haven't gotten around to ordering flowers for Valentine's Day. It might not spell the end of the relationship, but arriving home empty-handed is not a good look. So what are your options for ordering last-minute Valentine's Day flowers?
Lucky for you, there are plenty of other procrastinators in the same boat — and the florists know it. It won't be cheap, but if you're willing to shell out for the perfect posy, plenty of sites are still offering next-day delivery. And, depending on where you're sending to, you can even find a fair few same-day shipping options.
But even florists have their limits: The latest you can order for same-day delivery is 3:00 p.m. on February 14 in the recipient's time zone (at Teleflora). So you really can't put it off too much longer. But let's be real: If you don't have it together by 3:00 p.m. day-of, those flowers weren't meant to be. Let's just hope you've written one heck of a love poem, or at least made some impressive dinner plans.