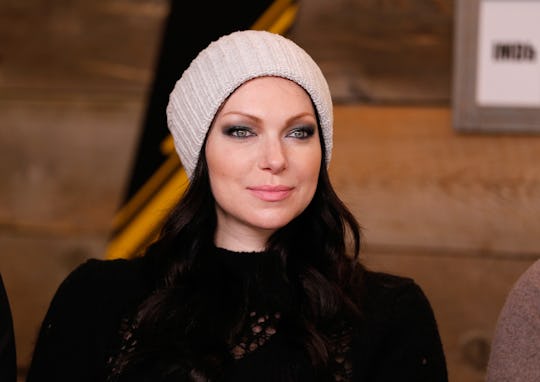 Rich Polk/Getty Images Entertainment/Getty Images
Laura Prepon's Net Worth Reflects Her Diverse Career
Actress Laura Prepon definitely has a lot going on these days. She recently gave birth to her first child, a daughter, with fiancé Ben Foster. Together, she and Foster have a wedding to plan sometime in the future. Plus, she's presumably still going to appear on Orange is the New Black, Netflix's hit series, which should only further increase Prepon's net worth, which is already pretty impressive, even more.
According to The Richest, Prepon's net worth currently stands at $12 million. That's absolutely an impressive amount of money, and even though Prepon just had a baby, according to PEOPLE, it doesn't appear that she'll be disappearing from Hollywood or the acting business in general anytime soon. So that number is likely to only go up as her career continues.
Fans of Prepon are aware that Orange is the New Black is far from Prepon's only hit show — she was also on That 70's Show, and she likely earned both a great salary from her role on the show, and hopefully some money from reruns and such since.
Looking into what Prepon chooses to do with the money she earns as an actress is an interesting rabbit hole to fall into, to say the least. The Richest reported that the value of a house she listed with her ex-boyfriend, Christopher Masterson, in 2008 was reported to be almost $3 million. That's not exactly unheard of by Hollywood standards, of course.
But Prepon is also a follower of the Scientology belief system, according to CBS News. And the church has some complicated dealings with money that have caused controversy in the past.
And those financial dealings extend to its members. For example, an Evening Standard article in August reported that Steve Mango, an actor, told My Scientology Movie writer Louis Theroux that he spent $50,000 on Scientology instruction between 2009 and 2012.
Romper contacted the Church of Scientology in regards to allegations that there are high costs associated with instruction materials to join the church, but had not received a response as of publication.
Of course, no one knows what Prepon may have spent on anything regarding her chosen belief system, if she's spent anything on it at all. She's been very open about her relationship with the church in the past, including in an interview with Celebrity Magazine, described as "the celebrity magazine of choice for Scientologists everywhere" by Defamer.
According to the interview, Prepon credited the process of "auditing" —Scientology's version of therapy, according to Defamer — with helping her to discover a decision she made a long time ago that was still affecting her. She said that as a result of the process: "Honestly, I've become more me."
And clearly, she's been very successful as an actress if her net worth is anything to go by. So whatever Prepon believes is the key to her career, personal, and financial success, as long as it's helping her and it's a healthy choice, she should definitely stick with it.