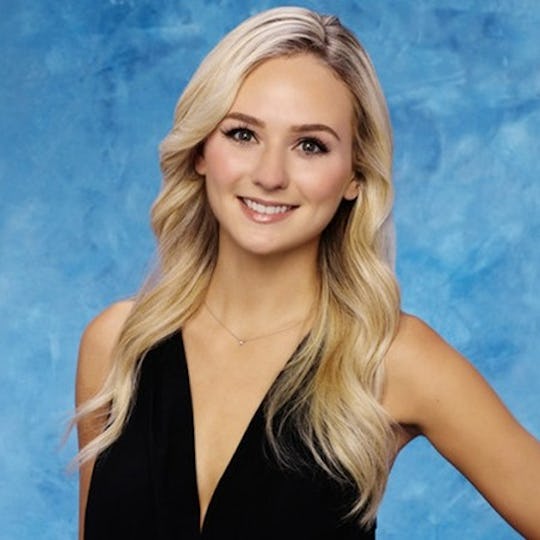 Rick Rowell/ABC/Getty Images
Lauren B's Instagram & Twitter Show She Is The Most Down-To-Earth 'Bachelor' Contestant
With The Bachelor winding down, fans already have in mind who they want to receive Ben Higgins' final rose. One fan favorite is Lauren Bushnell, a flight attendant for Alaska Airlines who has gained quite a following. And looking at Lauren B.'s Instagram and Twitter it's clear that she is a totally relatable, down-to-earth person, so it makes sense why so many are rooting for her.
Though Lauren B. is getting plenty of face time each week, the 25-year-old is making headlines for an Instagram post that allegedly shows her with an engagement ring on. While the Internet is abuzz, and possibly bitter about this huge spoiler, TMZ is put the rumor to rest. "The photo was taken in September 2, months BEFORE Ben picked the woman of his dreams. There's no way she was married during the competition, or even engaged, because it would mean the show was a sham and that would be a PR disaster for producers," TMZ wrote.
Despite this, fans have been investigating whether Lauren B. will be one of the final two. "Saying goodbye to her doesn't feel right, and this is the biggest mistake I've made," Ben explained in a clip, according to Hollywood Take. "I want to keep her in my life, I don't want to say goodbye, 'cause that's how much I love her." Though the two people he's fallen for haven't been divulged just yet, some believe that Lauren B. is one of them due to the close connection she had with Ben.
But back to the topic of Lauren B. and social media. It is clear that there is much more to her than what is shown on Bachelor. Simply put: Lauren B. is a foodie, and she is a foodie who delivers a gratuitous amount of Instagrams and tweets about her love of food, which is something everyone can appreciate.
When fans pointed out a scene where Lauren B. was going to town on a salad, the 25-year-old tweeted in jest "I honestly still think about that salad," along with an A-OK emoji.
But Lauren B. isn't always about the food. From her Instagram and Twitter, it appears she is also interested in interior design and decorating. She apparently loves to watch Fixer Upper in her free time.
But it's a safe bet that she and BEn have talked about all of her interests when the cameras aren't filming. I mean did you see that Pho? That's definitely something you tell a person or two about.