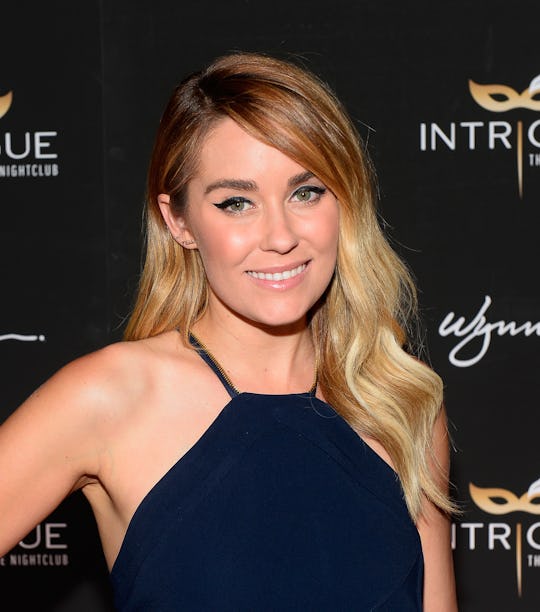 Bryan Steffy/Getty Images Entertainment/Getty Images
Lauren Conrad Is A Mom!
Over the past 10 years, from her time on The Hills to her upward trajectory as a successful (and very busy) businesswoman, fans have watched Lauren Conrad transform right before their eyes. The multitalented Conrad has a lot of accomplishments to lean on — and now she can add one more to her ever-growing list: motherhood. On Wednesday, Lauren Conrad gave birth to a baby boy with her husband, lawyer William Tell, and the baby's name is the cutest thing ever.
The baby's name is traditional and classy, just like Conrad herself: Liam James Tell. "We are thrilled to share that we welcomed our son Liam James Tell into our family," the couple shared with People. "Mom, Dad, and baby are doing well. We're already in love!" How could they not be? "Chloe and Fitz aren't so sure..." the couple added, referencing their dogs' reaction to Liam's birth. (I'm sure they'll come around eventually, don't worry.)
Fans of Conrad have grown up with her, watching her navigate high school, then her early 20s, and a subsequent career, all in front of cameras on MTV. Motherhood is only the latest exciting chapter and one that will likely open a few new doors (just take a look at Conrad's maternity line for Kohl's) and change her life forever.
Conrad and Tell were more than ready to welcome the new addition into their family; They first announced that they were expecting at the start of the new year. Conrad told Fit Pregnancy, "When you're a mother, you're no longer your own top priority, and that idea was a little scary to me. But we're ready for a baby now."
More recently, it was clear Conrad was definitely excited, if a bit anxious, to give birth. The new mom revealed to People last month that she was prepared to get a lot less sleep but was confident about the new journey ahead, given that she'd be receiving a little assistance from supportive family members who were anticipating Liam's arrival as well (Liam is the first grandchild for both Conrad and Tell's parents, according to People).
Liam's birth was also long anticipated by Conrad herself, who had been hoping to have a boy all along. Conrad told Fit Pregnancy just how overjoyed she was to welcome a baby boy into her life:
I'm thrilled to be having a baby boy. My husband kept saying, "We just want a healthy baby." And I'd say, "But a boy would be nice!" I was a wild little tomboy, so I think I understand boys. My mom always told me that nobody loves you like a son does, especially when he's young.
The news of Liam James' arrival could not be any more exciting for the happy couple. Congratulations to the new parents!