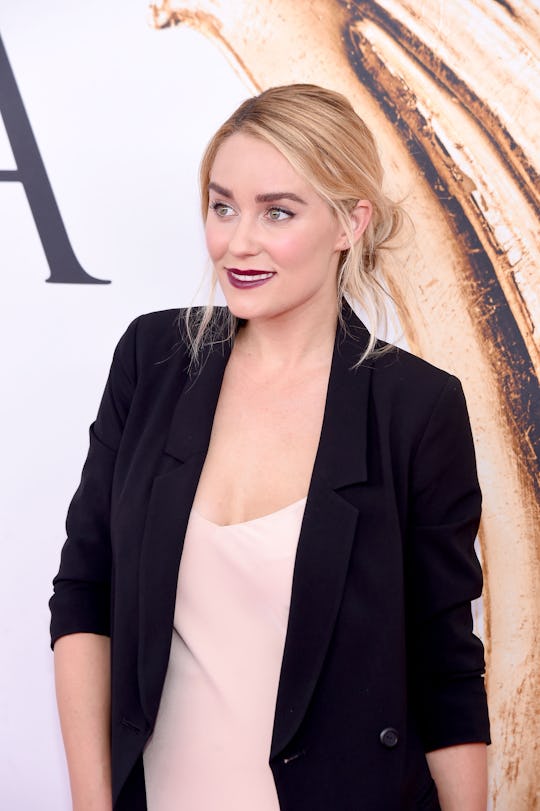 Jamie McCarthy/Getty Images Entertainment/Getty Images
A Baby Is On The Way For Lauren Conrad
New year, big news! At least, that's the case for fans of Lauren Conrad and her husband, William Tell, who learned on New Year's Day that the couple is expecting their first child. In an adorable Instagram post that featured a photo of a sonogram along with the caption "have a feeling 2017 is going to be the best year yet...," fashion designer and MTV reality show alum Lauren Conrad announced she's pregnant, and it's a happy start to the new year.
Although Conrad and Tell, who married in September 2014, are just beginning to grow their family, the lifestyle guru has already hinted at how many children she intends to have. In an August 2015 blog post, Conrad wrote that she wants "maybe two" children, so that she and her husband wouldn't be "outnumbered." What she didn't say is whether she wants boys or girls or both — and that's information, as it pertains to the baby on the way, that those who've followed her since the series Laguna Beach launched her career more than a decade ago will have to wait for.
But Conrad, 30, is no longer the "LC" of her reality show days, but an accomplished career woman with her sights on her profession, her family, and her future.
"My favorite thing about being married is knowing that I have a partner in life that I get to do so many wonderful things with," she wrote in the blog post. "Dreaming of the things we will do 20 years from now is so fun."
Who knows what Conrad's life will look like 20 years from now, but soon it will change drastically as she and Tell, 36, welcome the newcomer into the family. It will be another exciting development in their relationship, which started when they went out on a blind date on Valentine's Day 2012, according to Us Weekly. Before that, the two had encountered each other once before: when a then-16-year-old Conrad sat onstage at concert for the band Something Corporate, of which Tell was a part between 2001 and 2004.
Conrad's baby, of course, will be a well-dressed and fashionable one, for sure. People's Blake Bakkila and Jen Juneau predicted that the baby's nursery will mirror the designer's own "laid-back-yet-chic" style, and feature white, a known Conrad fave that's a big player in her home in the Pacific Palisades.
Congrats to Lauren and William!