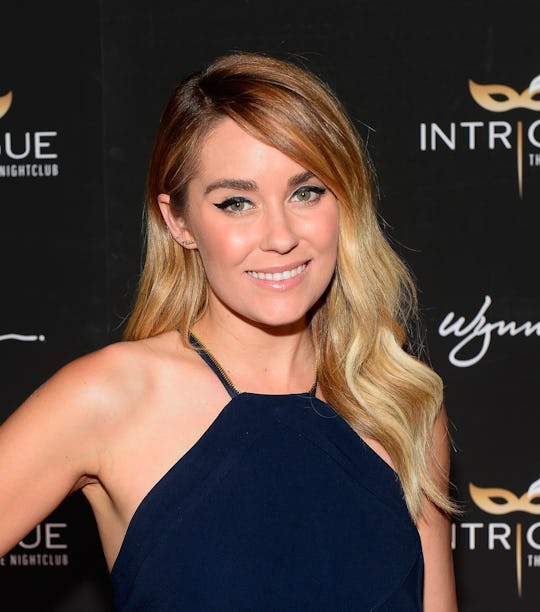 Bryan Steffy/Getty Images Entertainment/Getty Images
Lauren Conrad Took Her Son To A Pumpkin Patch Dressed As A Lamb & The Photo Will Kill You
Lauren Conrad has come a long way since her teenage years starring on Laguna Beach. Over the course of 2000's, fans have watched her grow up from a confused fashion student on The Hills to an adult, just like them. Unlike some of her fans Conrad's life is a little more than ideal. I mean, everything she does has to be cute. Like this week, when Conrad took her son to a pumpkin patch dressed as a little lamb proving that her life is undoubtably cuter than most.
What is it about the fall time that makes everything seem a lot more perfect? There must be something in the air because all of a sudden, leaves are no longer a nuisance in your yard but God's gift to the earth. Pumpkins are no longer a strange looking gourd but the best decoration for your home. The weather is cooler, the air is crisper, and everything looks like it is straight out of a Nora Ephron movie.
Conrad's most recent Instagram is the perfect example of this. Her photo is nothing too fancy but somehow more magical just because of the backdrop. In the picture, Conrad sits on top of hay bales and pumpkins. Her adorable 3-month-old son Liam sits in her hands, wearing the cutest lamb costume. It's not Halloween. There is no reason for Liam to be wearing a lamb costume, but it might be the most precious thing of all time.
Cue "Mary Had A Little Lamb" — but maybe the lyrics should be changed to "Lauren Had A Little Lamb." Although his face is obscured by the fuzzy costume, little Liam the lamb could not look any more precious. This photo immediately gives me the desire to not only go to a pumpkin patch so I can have as much fun as they're having, but the desire to get myself a fuzzy lamb costume of my own in an adult size (seriously, why does that thing look so comfortable?).
Conrad could not look any happier to be a mom, and it shows. Sources told E! that Conrad is "really enjoying" her new role with her son. "She's feeling a lot more adjusted and settled into a good routine," the source said. "Many of her friends have kids so they have been a wealth of knowledge as far as advice on how to deal with typical newborn issues like feeding or sleeping." Nothing like the sound advice of friends to get you through those rough first months of being a new parent.
If you thought this Instagram was cute, it sounds like Conrad's Instagram is only going to become better in the upcoming weeks. A source told E! that Conrad is "very excited for the holidays and all of her baby's firsts" — which probably means more amazing blog posts, DIYs, and super photos from the fashion designer.
Aside from dressing her son in super cute costumes, Conrad has also been enjoying low key life as a new mom, loving the time spent with her son and husband, lawyer William Tell. Conrad told People in August that Liam is a very happy and chill baby:
I feel so spoiled. Liam is such a good baby. I'm sleeping three to four hours at a time. This morning I was up at 4 a.m., and I wasn't even tired so I cleaned the kitchen and did some cooking. Williams was like, "You're crazy!"
But instead of wishing his precious baby years away, Conrad told the magazine that she is going to enjoy all of the moments she has with Liam. "I am always stressing out because I want him to stay this little even though I know he wont," Conrad told People. "So I'm trying to enjoy how itty-bitty he is."
Conrad will have plenty of time to enjoy all of those little moments — like his first holidays — with her son. She already seems to have Halloween down pat.