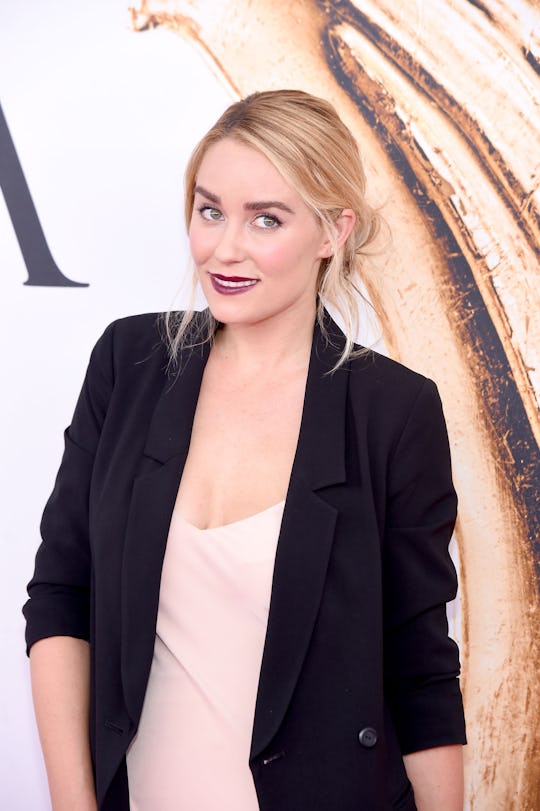 Jamie McCarthy/Getty Images Entertainment/Getty Images
Lauren Conrad's Quotes On Motherhood Are Adorable
Former star of The Hills and fashion mogul Lauren Conrad announced on New Year's Day that she's pregnant. This will be the first child for Conrad, 30, with her partner, musician William Tell. Taking a look back through the years, Lauren Conrad's comments on motherhood show how excited she is to become a mom — and that she has been for a number of years.
Conrad's popular fashion and life blog features content on everything from clothing to home design. Will she soon be adding a maternity vertical, too? Conrad has had guest bloggers post about motherhood on her blog before, and she herself has shared her own excitement about the prospect of becoming a mom.
In 2009, when she was still starring on The Hills, Conrad told Access Hollywood that she wanted kids someday, but only when it was the right time.
I'm not someone who feels like a pressure to get into that. I think that I'm still pretty young and I've got a while to do all I want to do. I think that when you have kids, it's all about them. So I think that I need to be selfish for a little bit and do it all about me.
Back in 2013, she told Lucky that she definitely wanted kids, but "not in the immediate future. All of my friends in their early 30s who just started having kids say, 'Give it a few years.'"
Conrad, who will turn 31 on Feb. 1, must have heeded their advice. At the time of her Lucky interview when she was just 26, Conrad's focus was elsewhere: she'd launched her fashion line, was getting ready to write a book, and was struggling to break out of the MTV limelight. "It was difficult to be taken seriously," she said, "But I think the fact that I went to school to study fashion and worked in the industry helped me."
Conrad is also super close to her mom, Kathy, and has kept up her tradition of posting a Mother's Day post each year on her blog. Back in 2011, she even included some pictures of the two of them along with her praise:
My mother was always there. She was just the one capturing the moments. I think that really sums up who my mother is… She loves her children so much and is such a wonderful mother. She not only created so many memories with me, she made sure that I would always remember them.
She's also shared some of her mom's best recipes, clever ideas for Mother's Day crafts, and shared that her full name, Lauren Katherine, is a new spin on her mother's full and maiden name, Katherine Lawrence.
No doubt Conrad will have plenty of guidance from her mom when it comes to welcoming her new baby, but given her creativity, she'll probably find ways to put a spin on things that's all her own. And, of course, all with a little added touch of magic and glamour. Conrad's hair stylist, Kristin Ess, told PEOPLE that if Conrad wants her to come to the hospital when the baby's born to get her primped and prepped à la Kate Middleton, she'd be all for it. "I will be there, blow dryer and round brush in hand, no doubt," Ess said, "That's the least I can do for her."
The famous "new mom glow" is something magical all its own that you just can't bottle. But, if anyone could figure out how, it's probably Conrad — what with all her fashion expertise. As she said in her Instagram post announcing her pregnancy, 2017 could definitely be her best year yet.