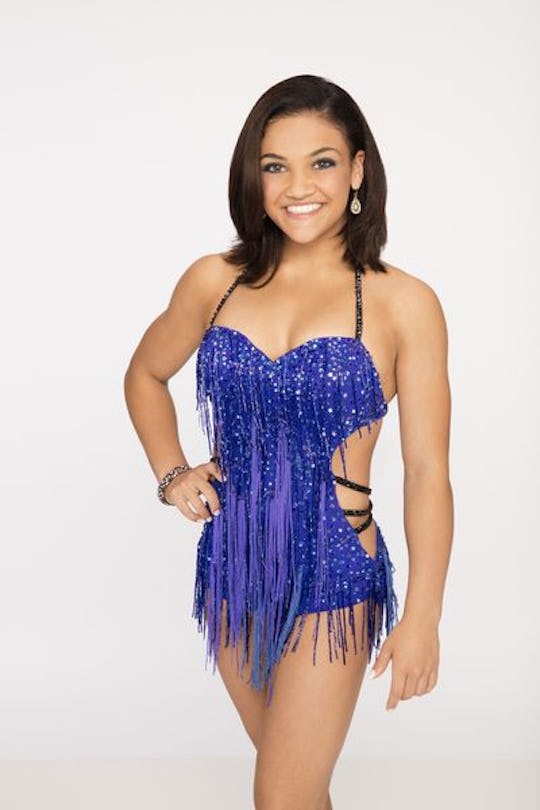 Craig Sjodin/ABC
Laurie Hernandez Is Joining The 'Dancing With The Stars' Tour For The Next Year
On the finale of Dancing With the Stars, following their final performance, Tom Bergeron announced that Laurie Hernandez is joining the Dancing With the Stars tour for the next year. Laurie has been one of the top contenders for the entire season, her experience as an Olympic gymnast probably aiding a little bit in her ability to perform the gravity-defying moves required of her. Having performed at an almost professional level from the very beginning, it makes sense that Laurie would join the cast for their tour.
The professional dancers of Dancing With the Stars go on tour every year to share live with audiences all the details of the show, showcasing all the different styles and elements of ballroom dance that are shown when the contestants have to learn them. The professionals perform Argentine Tangos, Jazz, Paso Dobles, and more, including stirring solos, duets, and more, displaying the very best of the dance skills performed on the show. The tour usually includes a few guest stars, and it was just revealed that Laurie Hernandez, the most adorable thing to happen to Dancing With the Stars ever, will be one of these guest stars. I honestly can't think of anyone better for this role, as she's both incredibly talented and incredibly endearing.
As probably could have been predicted, Laurie has been one of the most bankable and incredible stars the show has ever had. Even on her lowest nights, it felt more like the judges were critiquing her for the small mistakes they'd notice in professional competitors than in amateurs. Frankly, Laurie was always the leader of the pack when it came to actual dancing ability. And this is to say nothing of her personal charisma. Even if you had known nothing about the perky and infectiously positive teen gymnast before the show, you couldn't help but be drawn to her energy and her spirit. To put it shortly, Laurie is adorable, and I would watch her all day long.
It therefore makes perfect sense that she will be joining the Dancing With the Stars pros for the tour. Not only is she one of the few stars who can actually keep up with them, but she's incredibly watchable to boot. In fact, maybe I'll actually buy a ticket to this thing this year.