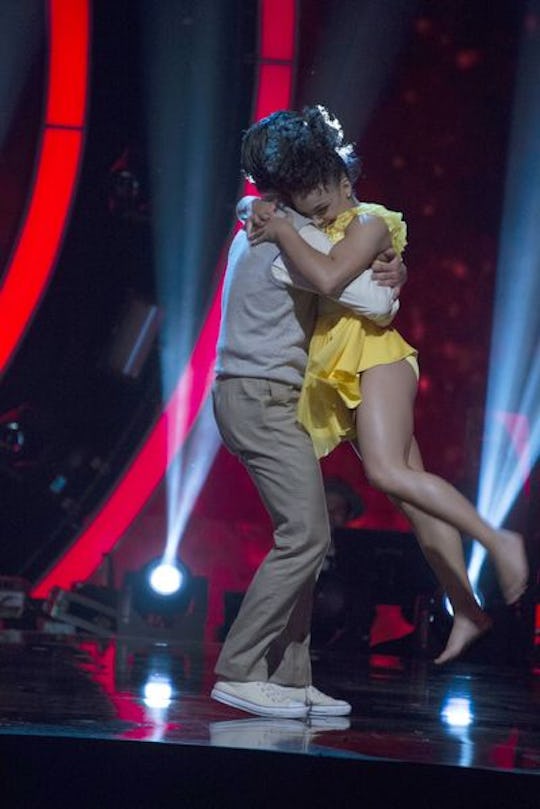 Eric McCandless/ABC
Laurie Hernandez Wins 'Dancing With The Stars' Season 23 & She Totally Deserves It
As we probably could have predicted, and I, in fact, did, Laurie Hernandez won Dancing With the Stars Season 23 and she totally deserved it. After 11 long weeks of grueling hard work, training and learning how to dance "sexy," Laurie finally took home the Mirrorball Trophy that she so completely earned. For a second, it looked like James Hinchcliffe might actually steal the title from her, but she came through in the end and proved up to the challenge that was put on her.
One of Laurie's biggest hurdles to overcome was the fact that she knew that she had enormous pressure on her to be amazing every single time. As an Olympic gymnast, she has certain advantages that literally no one else could, not even the other athletes. The sport of gymnastics translates pretty naturally into dance, emphasizing the same skills of strength, balance, grace, and musicality that Laurie displayed first in Rio and then in the ballroom of Dancing With the Stars. Knowing that everyone expected the incredible out of her every single week was tough on Laurie, but as an Olympian she dealt with it with the maturity and work ethic of a woman twice her age. In fact, as a woman almost twice her age, I'm impressed.
Even if it was all but sure that Laurie would take home the title this season, she had some stiff competition from the likes of Jana Kramer, Calvin Johnson, and of course, the breakout star of the season, James Hinchcliffe. While everyone expected Laurie to do well, no one was expected James to be quite the powerhouse that he turned out to be.
Some of Laurie's most memorable dances include her Michael Jackson number that earned her the first perfect score of the season, her "Cell Block Tango" dance that she had to bring out all of the "sexy" she could, and the Willy Wonka routine that celebrated all of the youthful beauty of Laurie in the most gorgeous way possible.
Perhaps it was a predictable outcome to the season. But as talented and as lovable as Laurie is, I can't imagine that anyone disagrees with it.