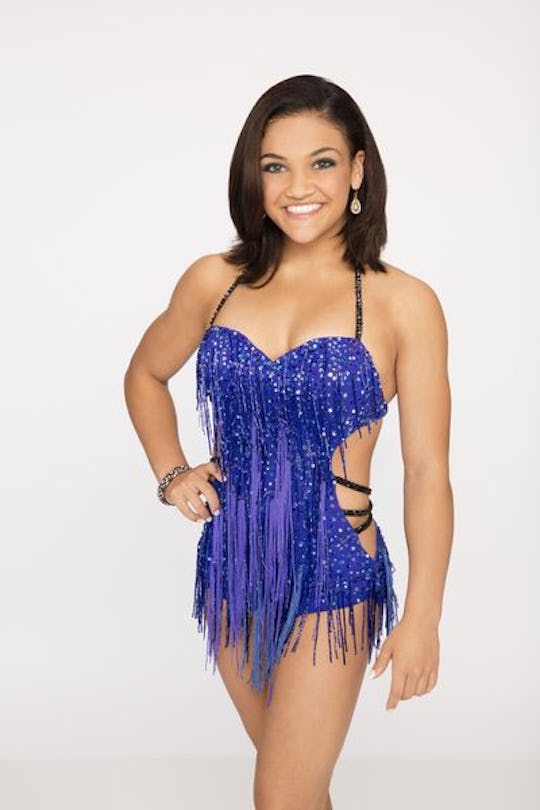 Craig Sjodin/ABC
Laurie Hernandez's Emotional 'Dancing With The Stars' Video Revealed A Heartbreaking Loss
Nobody really watches Dancing With the Stars for its emotional content. Dancing With the Stars is all about fluffy content. Viewers watch for light, easy entertainment that doesn't require anything of them. Not so this week. Laurie Hernandez's emotional Dancing With the Stars video package revealed a heartbreaking loss. Moments into her routine, Laurie paused to brush away a tear, and that's the moment when I lost it.
Because this week is the semi-finals, the video packages this week were a little bit longer for all of the contestants, bringing in friends and family to say nice supportive things about each of them. Things started out nicely with some videos of Laurie visiting her elderly Puerto Rican grandmother in the nursing home, and promising to show her the Mirrorball trophy when she won. In an interview Laurie mentioned feeling guilty that she hadn't seen her grandmother lately, and that she suffered from Alzheimers. And then ABC went and sucker punched everyone in the gut with the reveal that the day after that interview was filmed, Laurie's grandmother unfortunately passed away. It was no surprise then when this led to Laurie's most emotional dance yet. Personally, I was blown away by her strength and courage for performing through her pain, as I was already weeping in front of the television.
Of course, the performance was utterly beautiful, and clearly the most emotion Laurie has put into a dance in the entire competition, something each of the judges commented on. Immediately after it ended she burst into tears, and was immediately wrapped into a protective hug by her partner Val, who is the best friend and big brother everybody needs in their life. Clearly, Laurie's grandmother meant a great deal to her, and the ability to go on stage even after such a loss is nothing short of amazing.
Of course, Laurie and Val earned a perfect score for their beautiful foxtrot. Even if the dance hadn't been fantastic, I have to believe it would be hard to critique anything about Laurie at this particular moment. Ordinarily such an energetic ball of positivity, seeing her heartbroken is breaking hearts all over the country. If she does win, we'll know she did it for her grandmother.