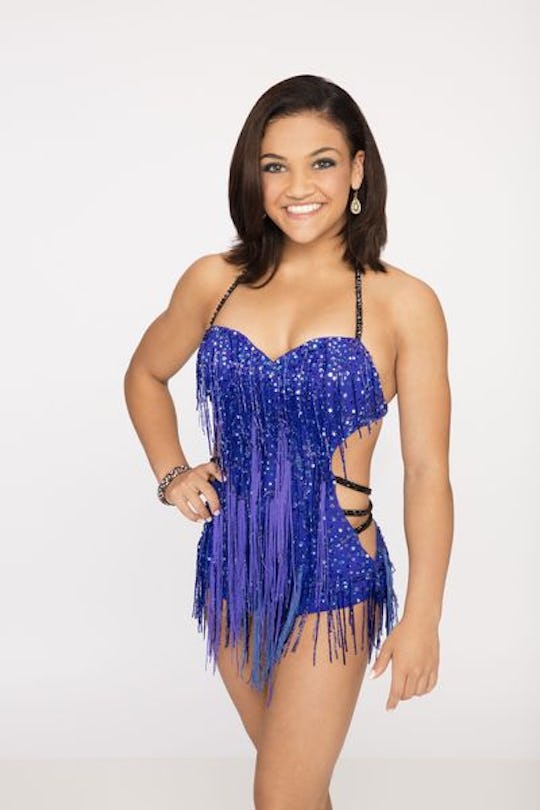 Craig Sjodin/ABC
Laurie Hernandez's Michael Jackson Dance On 'DWTS' Earns Her The First Perfect Score
On Monday night's Dancing With the Stars, Olympian Laurie Hernandez and her partner Val were assigned a Michael Jackson-themed dance based on the Cirque du Soleil show in his honor. And boy, did they ever kill it. Judge Julianne Hough exclaimed "Michael Jackson may be the King of Pop but you are Queen of the Ballroom!" Laurie Hernandez's Michael Jackson dance on DWTS earned her the first perfect score this season.
As judge Carrie Ann Inaba pointed out, Michael Jackson is always extremely difficult to pull off. He basically created an entire dance genre of his own, and is so iconic that it is next to impossible to recreate his signature style. I say next to impossible, because Laurie did it absolutely flawlessly. So flawless, in fact, that the judges had no actual critiques. When it was time for them to give their impressions of the performance, they had only praise to heap on Laurie and Val. Julianne didn't even speak for a few moments, only sat there, mouth agape, in stunned respect. It was little wonder that Laurie and Val earned straight 10s for their energetic and perfectly executed jazz routine. Bruno Tonioli even compared Laurie to legends like Paula Abdul and Janet Jackson.
In her video package before their performance, Laurie gushed about her lifelong fandom of Michael Jackson. "I just love Michael Jackson so much," she said. "And I love to dance." That much is clear. It would be impossible for anyone, gymnast or otherwise, to imitate the King of Pop's style so beautifully without being a fan. Perhaps Laurie does have a slight advantage being a gymnast. After all, physicality poses literally no problem for her. I can only imagine that their routines are going to get more and more technically impressive as the remaining weeks go on.
Like many of the contestants, Laurie was worried about her hectic schedule outside of the competition, which didn't leave much time for rehearsal. However Val sent her some videos he wanted her to study, and when they finally got together, it appeared that she had all but memorized them already. Sorry guys, but Laurie deserves this Mirrorball.