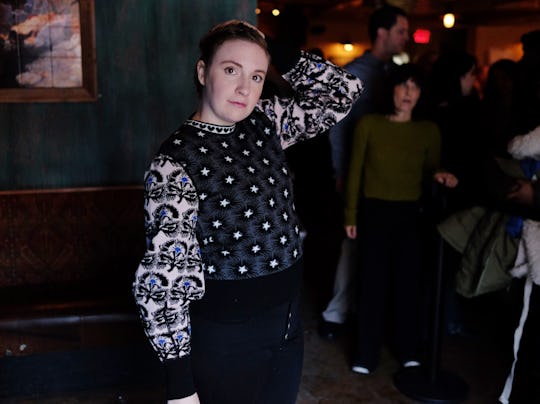 Nicholas Hunt/Getty Images Entertainment/Getty Images
Lena Dunham Hospitalized, Undergoing Surgery for Ovarian Cysts
Scary news for Lena Dunham and fans of the Girls star: The actress and writer of the popular HBO series was taken to the hospital on Saturday. Dunham will undergo surgery due to ruptured ovarian cysts before her release, the actress' rep just recently confirmed to People.
"Lena Dunham has been very public with her personal bouts with endometriosis. This morning, she suffered from an ovarian cyst rupture and has been taken to the hospital," her spokesperson, Cindi Berger, told the publication in a statement. "Lena will be undergoing surgery at an undisclosed hospital. We thank you for you understanding and hope that Lena's privacy will be respected."
This isn't the first time fans of the star have been tapped into problems with her health. The Girls creator and Taylor Swift's best friend has been super open about her health issues when it comes to her fans. Recently, in fact, Dunham actually revealed on her official Facebook page that her health struggles had caused her to take time off from work. Dunham stated that because of her "chronic condition" she would be taking a break.
Dunham explained,
I just want to let you know that, while I am so excited for Girls to return on Feb. 21, I won't be out and about doing press for the new season. As many of you know I have endometriosis, a chronic condition that affects approximately 1 in 10 women's reproductive health. I am currently going through a rough patch with the illness and my body (along with my amazing doctors) let me know, in no uncertain terms, that it's time to rest.
That's a hard thing to do, but I'm trying, because all I want is to make season 6 of Girls the best one yet. I'm lucky enough to have support and backup from Jenni, Judd and the whole Girls gang. So many women with this disease literally don't have the option of time off and I won't take it for granted. Wishing you all health & happiness, in whatever form suits you.
The news came as a bit of a surprise because it seemed in recent weeks as if Dunham had been feeling better, posting on social media and giving updates all month. However, as everyone knows, health issues can turn on a dime.
It's unclear how long Dunham will be in the hospital, although thankfully, it seems that her doctors caught the problem in time. We're wishing her a speedy recovery!