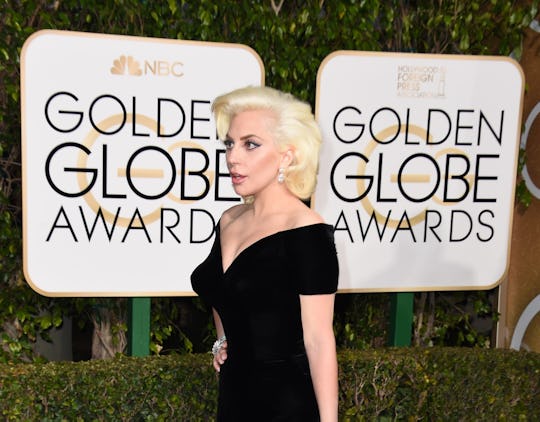 Leonardo DiCaprio's Reaction To Lady Gaga's Golden Globes Win Has People Freaking Out
During the 2016 Golden Globes, Lady Gaga won Best Performance By An Actress in a Limited Series or Motion Picture Mad For Television, for her role on American Horror Story: Hotel. Although he wine was somewhat surprising and her acceptance speech was dramatic, the most talked about moment was when Lady Gaga scared Leonardo DiCaprio as she walked to the stage to receive her award.
People freaked out at how determined and swift Gaga walked past DiCaprio, essentially startling him and eliciting the best reaction that spawned hundred of GIFs. Sure, Gaga is already a living legend, dominating the music and now television world, but this is Leonardo DiCaprio we're talking about here.
Maybe it was because Gaga thinks that she'll win an Oscar before Leo will, especially since she has Golden Globe under her belt. Maybe it was because Gaga had just won after her first nomination (if that doesn't give you tunnel vision, I don't know what will.) Or maybe it's because Gaga knew the internet needed this moment, and was gracious enough to give it to us.
Either way, people had a lot to say about it and (thankfully) Twitter delivered.