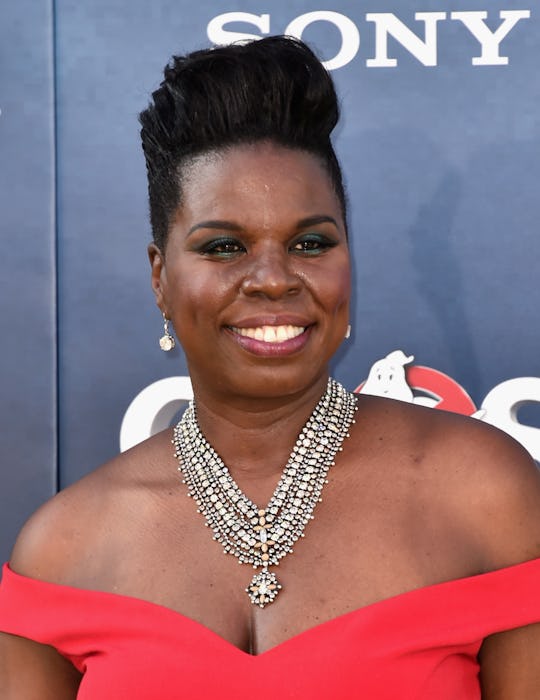 Alberto E. Rodriguez/Getty Images Entertainment/Getty Images
Leslie Jones Invited To Rio Olympics, Wins Internet Forever
Leslie Jones is undoubtably one of the funniest women in Hollywood right now. As part of the Saturday Night Live cast and an ensemble member of this year's Ghostbusters remake, Jones is killin' it in the hilarity department. But for those looking for more laughs, Jones' Twitter account is truly where it's at. So it is no surprise that her Twitter feed got Leslie Jones invited to the Rio Olympics — because her live tweets are truly something.
Before anyone reads this article, they need to follow Leslie Jones on Twitter, because no one can understand how truly funny Leslie Jones is until they take a good look at her timeline.
Leslie Jones is a huge, yes I mean huge, fan of the Olympics and one look at her Twitter account will show you that. Unlike most people, who will send out a few tweets about the different events throughout the day, Jones sends out multiple tweets for each event she watches from the comfort of her own home. Her commentary is impeccable and arguably better than NBC's commentary — even taking pictures and videos of the TV so you know exactly what parts of the Olympics she is commentating on.
But Jones' obsession with tweeting the Olympics got the attention of Olympics producers — and the results were even funnier than the live tweets.
According to Vanity Fair, a follower of Jones' — who must have been super impressed with Jones' tweets — suggested that Olympics producer Jim Bell follow Jones. Bell then formally invited Jones to Rio.
Two hours later, Jones responded to Bell, hoping that he was serious. Is there such thing as being a "hype woman" for the Olympics? Because Leslie Jones would be amazing at the job.
Bell responded shortly after, trying to get in serious contact with Jones, alerting Twitter followers that a big collaboration could possibly happen between the Olympics and Jones. Bell also warned fans to "stay tuned."
With these rumblings and discussions on Twitter, I am so excited to see what might happen between Leslie Jones and the Rio Olympics. Seriously, excited. Meanwhile, Jones continues to live tweet all of the events from her home.
With the amount of events, plus the full day coverage of the Olympics for the next two weeks airing on NBC and its supporting networks, Jones still has a lot of ground to cover. But she seems to be doing an excellent job at it thus far.
I'm anxious to find out what could possibly come out of this invite to the Rio Olympics and hope that we will see more of Jones in her fabulous American flag body suit on the sunny beaches of Rio de Janeiro. Get pumped, folks, because we have two more weeks of Jones' witty commentary to look forward to.