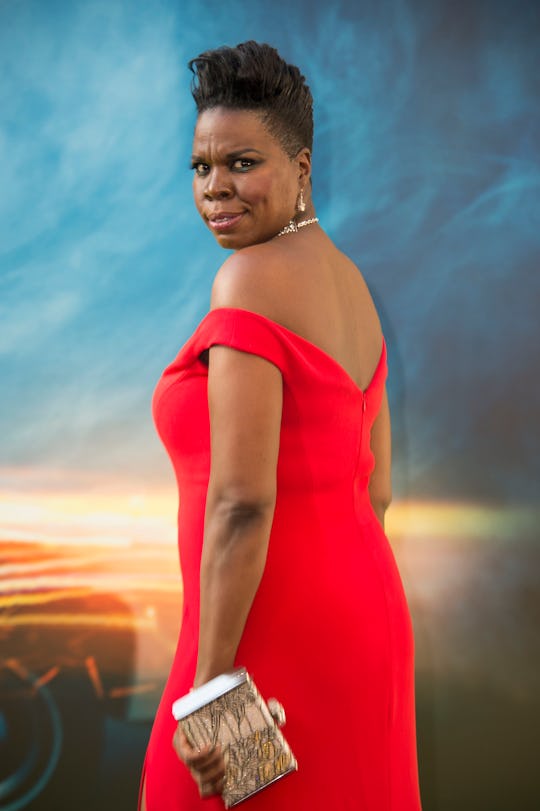 VALERIE MACON/AFP/Getty Images
Leslie Jones Is Leaving Twitter Because Racist Bullies Have No Chill
It took no time at all. Moments after the first trailer for Ghostbusters, the remake of the 1981 classic, was released, the cast was dealt a barrage of racist and sexist tweets. Many of these comments came from diehard fans of the original, who claimed that the all-female ensemble ruined the essence of the movie. But the trolls took it too far. On Tuesday, Leslie Jones announced she is leaving Twitter because racist bullies have no chill.
After being bombarded with racist comments for months, the actress announced she had enough when a user created a profile pretending to be her, and tweeted homophobic slurs. Others have sent her pornography and even compared her to Harambe, the gorilla shot dead earlier this summer.
"Ok I have been called Apes," she wrote on Twitter, "even got a pic with semen on my face. I'm tryin to figure out what human means. I'm out."
If a strong and talented woman like Jones is ripped apart for simply doing her job, there is little hope for the rest of Twitter users. For a while, the Saturday Night Live star engaged with some of the trolls and re-tweeted their statements on her own personal account. But the they wouldn't back down. Jones finally decided she would leave Twitter all-together.
In the wake of the announcement, several people have supported Jones, calling for an end to harassment and a more civilized Internet. The hashtag #loveforlesliej was trending on Twitter, as celebrities came to her defense, including the outspoken comedian Margret Cho, who called her an "inspiration and legend in the making."
Jones' harassment highlights an important flaw of Twitter. Many say that the website has not done enough to help people like Jones, who become the target of threats and slurs. In June, New York Times editor John Weisman quit Twitter after the company refused to shut down accounts spewing anti-Semitic tweets.
Jones also appealed to Twitter multiple times, begging the company to help her shut down the false Twitter accounts spewing homophobic hate under her name. "If y'all can let this shit happen, I don't want to be here," she tweeted about the company.
Jack Dorsey, a founder of Twitter, said on his profile that he was aware of the situation, and urged Jones to reach out to him directly. Twitter did not immediately respond to a request for comment.
Whatever happens next — whether Jones eventually decides to stick it to her critics and return, or whether she retreats from the spotlight to continue with her comedy work — is still up in the air. For the moment, it seems Twitter users will need to be patient, and perhaps more importantly, supportive.