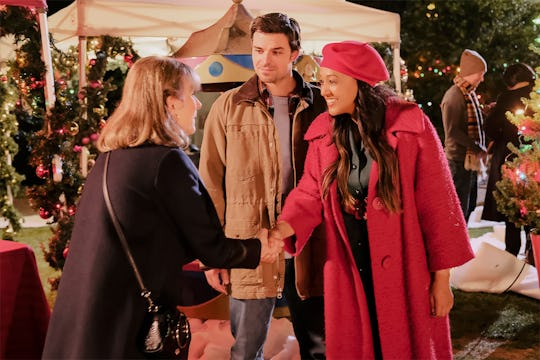 Lifetime
Pass Me The Coca, Lifetime's 2019 Christmas Movie Lineup Begins Soon
My friends and family know I've been a complete grinch my whole life — until last year when I let myself watch TV Christmas movies and discovered that they are my joy through the holiday season (don't judge it until you try it.) Lifetime's 2019 Christmas movie lineup is out and I'd like my hot cocoa now please. I'm so ready to Lifetime and lounge. Get cozy because I have over 25 new holiday movie titles to reveal featuring leading ladies like Melissa Joan Hart, Kelly Rowland, Sarah Drew, and Tia Mowry-Hardrict.
Lifetime plans to take viewers on snowy cross-country adventures to places like Vermont, Tennessee, and New Orleans. Plus, there's a new special called Battle Of The Christmas Movie Stars featuring your favorite cast members facing off in DIY Christmas movie-inspired challenges like gift wrapping and ugly Christmas sweater decorating. I know what your next question is. Yes, there is also a One Tree Hill Christmas movie reunion on Thanksgiving, and another one the week before that.
I hope you're ready to watch women struggle through planning weddings, competing for story scoops, and fighting with family on video shoots before finding true love in the arms of an old flame or a perfect stranger because Lifetime is serving all of that gooey Christmas goodness and more this year.