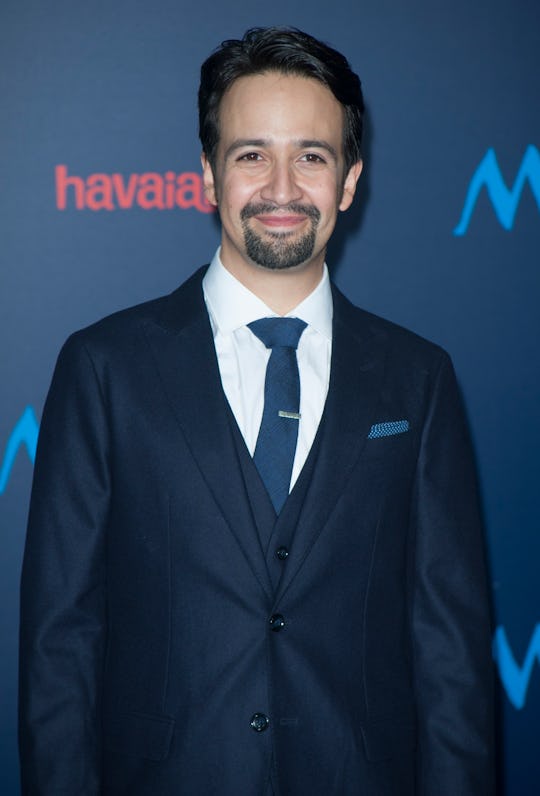 AFP/AFP/Getty Images
Lin-Manuel Miranda Will Produce 'The Kingkiller Chronicles' & Fans Of Both Are Excited
After the explosive success of Hamilton, everyone is just waiting to see what Lin-Manuel Miranda decides to do next. Much like A. Ham himself, Miranda hasn't exactly been taking it slow even after handing over the lead role in Hamilton to his successor: he wrote music for the new Disney movie Moana and now he's taking on a new project. It's one that seems a little obscure and a lot complicated, which means he's probably the perfect person for the job. Lin-Manuel Miranda will produce The Kingkiller Chronicles and fans of both Miranda and the series couldn't be more excited.
The Kingkiller Chronicles are a series of fantasy books written by Patrick Rothfuss that follow the journey of a musician named Kvothe. The story moves around in time as Kvothe relates his adventures and stories, creating a rich and complex world that fans have enjoyed for years. Miranda himself is a huge fan, telling The Wrap, "Pat Rothfuss' Kingkiller books are among the most read and re-read in our home. It's a world you want to spend lifetimes in, as his many fans will attest. Pat also writes about the act of MAKING music more beautifully than any novelist I've ever read. I can't wait to play a part in bringing this world to life onscreen."
In addition to producing, Miranda will be composing and writing songs for the adaptation, and may be even more involved if stage productions of the books become a possibility down the line. As of right now, the series will be adapted for both the big screen and the small one, spawning both a film and a TV series. It's a big, complicated project – which is luckily something Miranda is pretty familiar with.
Kingkiller Chronicle fans on Reddit seemed thrilled with Miranda's involvement, with user TheLightningLute confident that Miranda was the right person for the job: "Not only the music, but the production value and artistic care in the adaptions will be great as well with him involved." User Enshaedn agreed, saying, "Never thought it would actually happen though. It's amazing to see one of the greatest creative minds in the world working on my favorite book series." Even those who weren't huge fans of the books couldn't wait to see how Miranda would handle the material.
The comments were unreservedly positive, with some Reddit users simply dropping in to proclaim how excited they were. User FairFela didn't even know how to express how much they were looking forward to the adaptations: "I've been sitting here trying to figure out a way to express my excitement at this news but there are no words...just my big dumb grin and the tears in my eyes."
Fans of the books are delighted that their favorite series is finally seeing an onscreen adaptation, and that someone who loves them is going to be involved in production. Fans of Miranda are ready and willing to sign on for whatever he does next. And from the sounds of it, even though this next project is a big one, Miranda has got it in the bag.