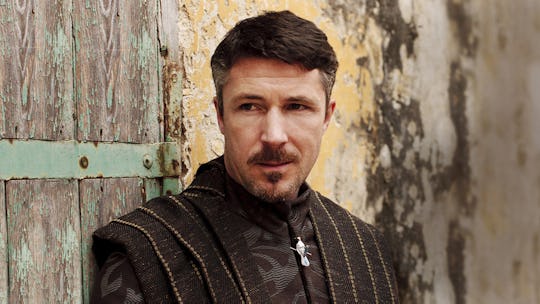 HBO
Littlefinger On 'Game Of Thrones' & Severus Snape Are The Same Person, & Here's How
When it comes to Petyr "Littlefinger" Baelish, it's hard to decide if you like him or hate him. He's smart, conniving, and morally ambiguous. You can't trust him, but sometimes you have to rely on him. Sansa learned this when she had to trust him to come through with the Knights of the Vale during the "Battle of the Bastards." And come through he did. But does that make Littlefinger a good guy or a bad guy on Game of Thrones?
If you're a Harry Potter fan you probably felt this same confusion when thinking about Severus Snape. Snape was often seen as the villain, but in the end it turned out he was actually a good guy. Or was he? Some fans still can't decide but one thing is clear, Littlefinger and Snape have a lot in common. It's almost like they're long lost brothers.
Fans have made connections between Harry Potter and Game of Thrones in the past, and with so many actors from Harry Potter making their way to Westeros, it's not surprising that the two get compared often. But there's no greater comparison than that between Littlefinger and Snape. Their backstories are even similar! Here's just a few clues that make it clear these two are one and the same.