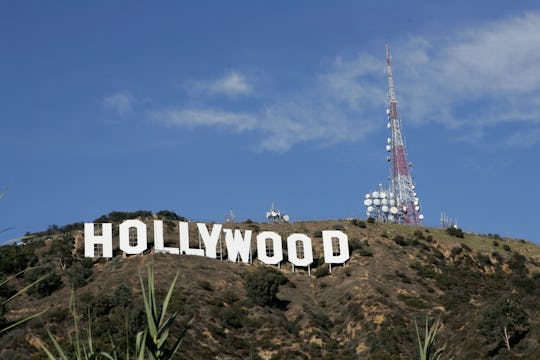 David Livingston/Getty Images Entertainment/Getty Images
Los Angeles Will Host The 2028 Summer Olympics, So Start Saving Now For Tickets
It's official: The summer Olympic Games are coming back to the United States, but it's still probably not as soon as you'd like. Los Angeles will host the 2028 Summer Olympics, so start planning your excursions out west now. Though it's pretty unlikely that any of your current favorite Olympians will still be competing in 2028, the Summer Olympics are always a must-see. Watching the world come together for a moment of peace and civil competition seldom happens, so there's no shame in looking forward to the uniting moment that 2028 will surely showcase.
L.A.'s hosted the Summer Olympics before, in both 1984 and 1932, and will become only the second city to have hosted the Olympics three times; London was the first. It's been quite awhile since the U.S. has hosted the Summer Olympics, seeing as the most recent host city was Atlanta, all the way back in 1996. Undoubtedly, plenty of American athletes will be pumped to get the chance to compete on home turf.
Though plenty are celebrating, 2028 was actually Los Angeles' second choice. Organizers were initially vying for the 2024 games, competing with Paris for the honor. Paris won out, and L.A. settled for the next go-around.
Though it all might sound like a victorious win for Los Angeles in the end, the actual details regarding how it all shook out are a little less exciting and a lot more, well, practical. The Associated Press shared that while negotiating with cities on who would host, officials uncovered "the unwillingness of cities to bear the financial burden of hosting an event that has become synonymous with cost overruns." Apparently, other U.S. cities were previously in the running as well; "Boston withdrew two years ago as public support for its bid collapsed over concerns about use of taxpayer cash." For many, the Olympics are seen as an economic drain, and not a boost.
Seeing as it's more than ten years away, it's near impossible to picture what the U.S. teams will look like in 2028. Chances are, Michael Phelps and his relay mates won't be there to garner gold upon gold. By 2028, it's totally possible that Jamaica's Usain Bolt will no longer dominate any and everyone on the track. Though the U.S. has a history of women's gymnastics victories, there's no guarantee that 11 years down the line they'll win the all-around again. 2028 will be anybody's game.
But, obviously, we don't have to wait that long to get our fill; The next Summer Olympics to look forward to will be held in Tokyo in 2020.