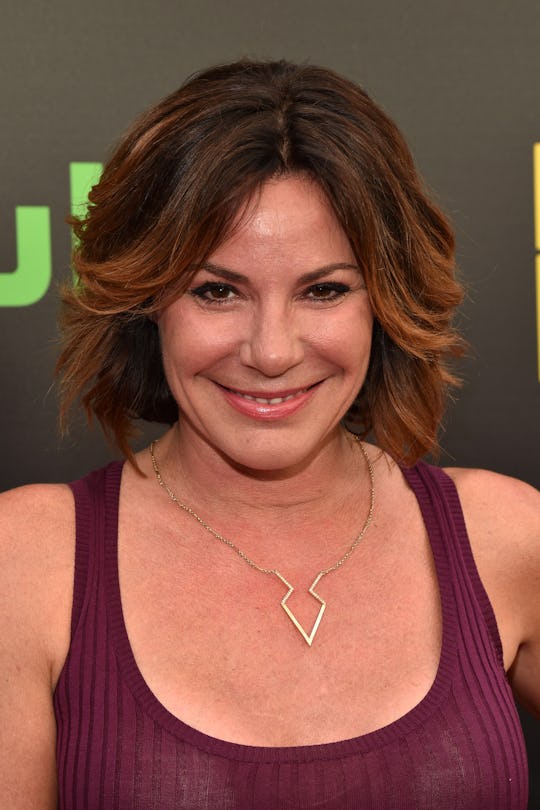 Bryan Bedder/Getty
Luann De Lesseps Announces Her Engagement On 'Real Housewives' To Mixed Reactions
So we've all known that Countess Luann de Lesseps is engaged for some time now. It was first published in magazines and online in February that Luann was engaged to Tom D'Agostino Jr., described only as a successful businessman. On Wednesday night's episode, Ramona decided to throw Luann an engagement party at Black Barn. Here, Luann de Lesseps officially announced her engagement to the other Real Housewives of New York, and the reactions from the ladies have been mixed, to say the least.
Since it came out that Luann was going to be married to Tom, the world in general has been buzzing about the fact that before he was Luann's guy, he briefly dated Ramona, and he also had a relationship with Sonja that she describes as a "friends with benefits" situation that went on for 10 years (at least according to her). Already, Luann's friends had sniffed out enough red flags for them to be concerned. This was compounded by the fact that Tom and Luann had only been dating for a matter of weeks before they got engaged. Plus, according to Ramona's sources, Tom was still in contact with an ex-flame, and gave her a gold bracelet for Christmas. While Luann waived all of these concerns off, the other ladies were a little guarded in their congratulations.
Ironically, the Housewife who seemed most supportive of Luann's engagement was Carole, who seems to be trying to rise above their year-long feud over Carole's much younger boyfriend Adam. At the engagement party, she presented Luann with a gift of a small crystal heart as a show of good will and support. While I applaud Carole's kindness, to be perfectly honest I tend to side with Ramona and Sonja on this one. Which is strange, as they have made a name for themselves over the years as occasionally being more than a little unpredictable. Hey, at least in this case, they might have a point.
The engagement party was also a good time for Luann to tell the women the story of her engagement. Tom popped the question while the two were on a ski trip in Vail, next to the fireplace as they sipped champagne; a very elegant, Countess-worthy proposal indeed. Luann showed everyone her ring, an 8-carat canary yellow diamond behemoth, that Sonja scoffed at slightly for being "murky," in comparison with her engagement ring. But she better get used to it because as Lu says, "Put away the daggers, ladies because it's really happening."