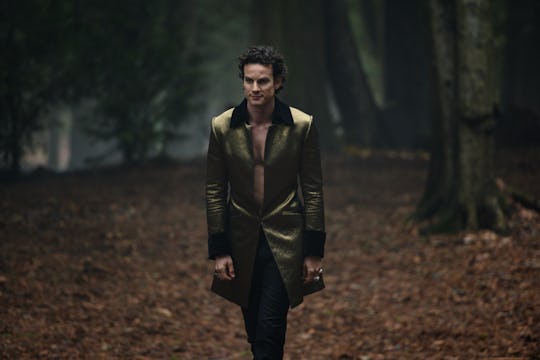 Diyah Pera/Netflix
These Theories About Lucifer On 'CAOS' Will Have You Praising Satan
Netflix just dropped Part 2 of Chilling Adventures of Sabrina, and fans are devouring episodes faster than you can say "Praise Satan." The final episode ended with a major cliffhanger as well as a shocking revelation about Sabrina's connection to Lucifer. Unfortunately, it will be a while before Season 3 premieres, but in the meantime, fans are piecing together some amazing theories about Lucifer from Chilling Adventures of Sabrina.
Warning: Spoilers for Part 2 of Chilling Adventures of Sabrina ahead.
Sabrina has finally learned to embrace her dark side in Part 2 of Chilling Adventures of Sabrina, and there may be a good reason as to why it comes to her so naturally. Apparently, when her mother Diana was struggling to get pregnant, her father, Edward Spellman went to the Dark Lord for help. It turns out that the Dark Lord actually impregnated Diana himself, making Sabrina his daughter, which explains why he's been after her all this time.
But in order to keep Lucifer at bay, Nick ends up sacrificing his body to imprison him, and Ambrose then puts him under a sleeping spell and casts him away to hell. What does this mean for Lucifer? Will he come back as Nick in Season 3? Will he make Sabrina his queen? There's no way to know for sure, but here are some great fan theories about Lucifer that could predict what happens next season.