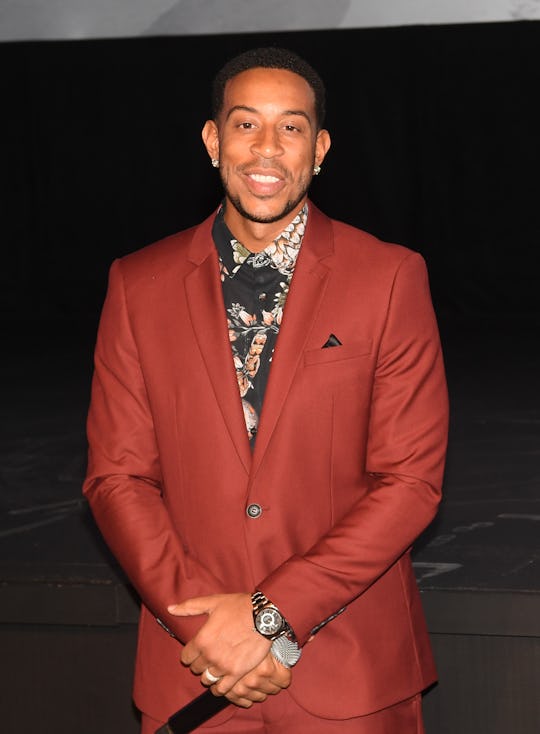 Paras Griffin/Getty Images Entertainment/Getty Images
You Need To See Ludacris Rapping 'Llama Llama'
Once upon a time, he was known for rapping about more "grown-up" topics, but now Ludacris is all about rapping Llama Llama Red Pajama. It wasn't entirely his idea, of course. Reading the Anna Dewdney classic kid's book is part of a recurring thing that happens on Power 106's "The Cruz Show" — the hosts simply hand Llama Llama Red Pajama to some of the hottest names in hip hop and have them rap it out. It's an amazing series and if you're raising mini music fans, a great way to ease them into the contemporary rap scene and entertain them with their favorite story at the same time.
No offense to some of the past artists, like Jeezy or Desiigner, but Ludacris' voice is probably the most well-suited for the bedtime tale. Although in his version, he gets a little sidetracked. At the very end, he changes the words, saying, "I'm taking it to a dark version, what're you doing?" But he's Luda, so he can do what he wants.
The Fast and the Furious star has three children of his own, so he's likely no stranger to reading the same board books, like Llama Llama, over and over (and over and over and over) again to his little ones.
Everyone has different tastes, though, so it's hard to tell who rapped it better. Let the Llama Llama Red Pajama fans be the judge.
Ludacris
Desiigner
Jeezy
Ludacris has three daughters. Karma, born in 2001, is his oldest. His second eldest, Cai Bella Bridges, was born in 2013, while he was with Tamika Fuller. Just before he got married to his current wife in 2015, Ludacris won full custody of Cai from Fuller in a very contentious custody battle. After he was awarded full custody, Ludacris said in a statement:
I am gratified that the judge found me to be the most fit and proper parent to have primary physical custody of our beautiful daughter.
(In a separate statement, Fuller noted, "In a perfect world, we could co-parent amicably. This is not the path that I would have chosen, but I am not giving up my daughter without a fight.")
Shortly after the custody battle concluded, Ludacris' wife Eudoxie had another baby girl, Cadence. Her middle name is Gaëlle, which means "father's joy," according to Ludacris' Instagram post announcing her arrival two years ago. Eudoxie is the founder of Unspoken Angels, which is a non-profit that supports women who have been victims of physical and emotional abuse.
All in all, the family sounds like one happy group — and judging by the way Ludacris handled the story of Baby Llama on Power 106 this week, he's definitely got this whole "cool dad" thing on lock.