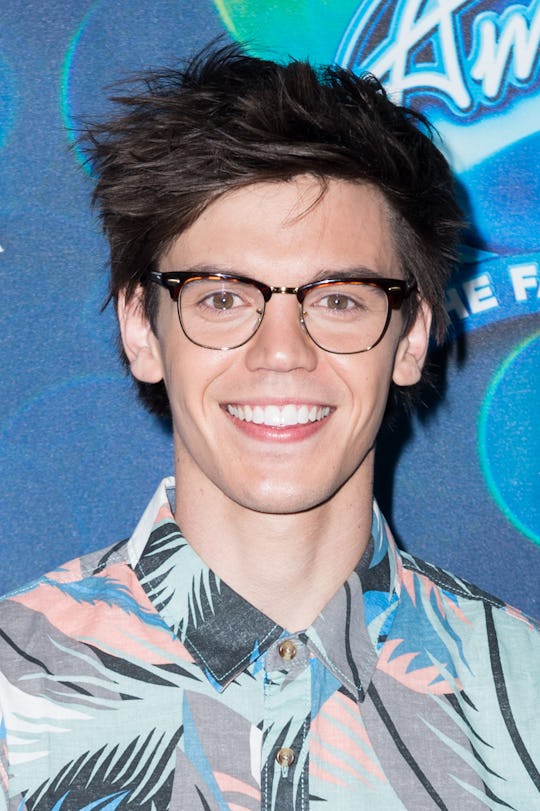 Emma McIntyre/Getty Images Entertainment/Getty Images
MacKenzie Bourg Is Eliminated From 'American Idol' & Fans Are Devestated
American Idol is thinning out, which means that some fan favorites need to go. At the top of Thursday's show, the Final 4 read as La'Porsha Renae, MacKenzie Bourg, Trent Harmon, and Dalton Rapattoni. That wasn't for long, though, as one of those performers had to go home. Unfortunately, that's just how this show works — with so few performers left, some fan favorites are going to have to say goodbye to the American Idol stage. On Thursday, MacKenzie Bourg was eliminated from American Idol, and fans are absolutely devastated by the elimination.
MacKenzie has had an amazing run on American Idol. More often than not, the young singer took popular songs and brought them to the singer/songwriter style. That was his most powerful style; where he was a star. Unfortunately, it wasn't enough, as we had to say goodbye to him on Thursday's show. On Thursday, La'Porsha Renae and MacKenzie Bourg were the bottom two. La'Porsha, who is an obvious fan-favorite, has not had to worry about being in the bottom two before. It's not a spot she is familiar with. But, the bottom two is also not a spot that MacKenzie is familiar with. More often than not, MacKenzie is safe each week.
While that ended this week, MacKenzie can go home knowing that he still has so many fans rooting for him and mourning his loss on the show.
The good news? MacKenzie knows that he has fans supporting him. He knows that people are going to root for him during his career, even if it doesn't "begin" with an American Idol contract. Personally, I don't think that MacKenzie needs American Idol's prize to be successful. As you can tell, MacKenzie has a ton of fans that are going to follow him past the show's finale next week.