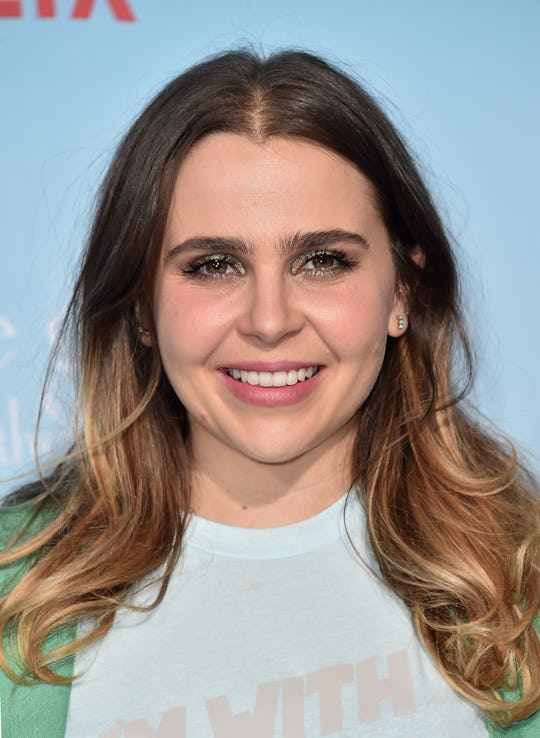 Alberto E. Rodriguez/Getty Images Entertainment/Getty Images
Mae Whitman's 'Gilmore Girls' Cameo Will Give 'Parenthood' Fans All The Feels
(Warning: This post contains spoilers from Episode 2 of the Gilmore Girls revival.) Going into the Gilmore Girls revival fans knew there would be cameo appearances by various amazing actors, including Lauren Graham's Parenthood co-star Mae Whitman. Although Lorelai and Rory are the best onscreen mother-daughter duo of the past decade Graham and Whitman's mother-daughter pairing as Sarah and Amber on Parenthood was pretty close. Not only were these two close onscreen they were close offscreen as well, which is why Parenthood fans were excited to learn Whitman would be in the revival. Even though Whitman's appearance was short Parenthood fans will love Whitman's cameo in the Gilmore Girls revival.
In the second episode, "Spring," Rory finally got a meeting with GQ and then decided to pursue a story idea with them about lines in New York because — apparently — there are a lot of them. Rory being Rory, she had to hit up multiple lines in New York and interview various people in lines for her article. Lorelai, deciding she needed a mini vacation from the inn, went down to New York City to join Rory on her line adventures. While waiting in one particular line they ran into Whitman. Whitman's unnamed character unfortunately had to jump out of line to get to work. Bummer!
Of course Lorelai couldn't let the working girl leave empty handed and gave her a cronut to enjoy. To return the favor it was later revealed the girl got Lorelai the popular shoes that everyone was waiting for in the next line Lorelai and Rory stood in. It just goes to show paying it forward always benefits you end.
Though the moment was short, it was cute and seeing Lorelai help out Whitman's character in that small way and then knowing Whitman's character returned the favor gave all us Parenthood fans the feels. It's only been a little over a year since we've seen Graham and Whitman on screen together and that's still been too long. These two were amazing together and still are and though it would've been nice to see more of Whitman the scene was so perfect that it felt like just enough.