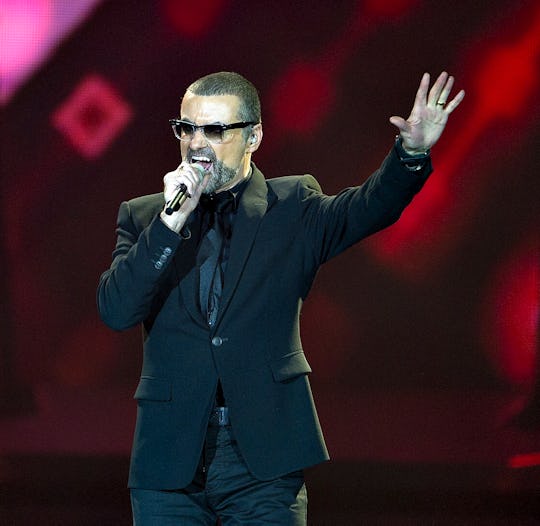 HENNING BAGGER/AFP/Getty Images
Mariah Carey Shares A George Michael Tribute
The sudden and unexpected loss of George Michael on Christmas Day was an immensely upsetting way to end a year that has had more downs than ups, but his passing has inspired many people to share the ways in which Michael and his music touched their lives. It doesn't make losing him any easier, but it is heartening to see just how much of an impact he had on fans and other artists. Michael had worked with many other iconic musicians throughout his career, and those who knew him have been sharing their memories. Mariah Carey's tribute to George Michael expresses what his music meant to her.
Carey penned a blog post that provided some brief insight into how Michael's music influenced her, saying that she was both a friend and a fan. They were both music legends, and their obvious respect for each other is touching. Carey had covered one of his songs, "One More Try," in 2014 and Michael reached out to compliment her on it, calling her "one of the best voices in the world." Carey responded that both Michael and the song meant a lot to her, something that also comes across clearly in the blog post she wrote following his death.
"He left us way too soon," Carey wrote, a sentiment many would agree with. "He was a genius that gave us classics like 'Faith' as well as boundary pushing singles 'I Want Your Sex' and 'Father Figure.' He also gave us the FIRST modern Christmas classic with 'Last Christmas.' George was not only a great musician, he was an active ambassador in the LBGTQ community, pushing for greater understanding, acceptance, and love for all people. He touched so many lives and inspired us all."
After praising Micheal's music and personal activism, Carey went on to say that her album Me. I Am Mariah... The Elusive Chanteuse was "a tribute to his influence, in many ways." It shows that underneath the glitz, glamour, and mega stardom, Carey is just a fan like any other who has lost an artist who truly meant something to her. It's a feeling that would resonate with any fan of Michael's.
The last line of Carey's blog post is particularly moving. She wrote, "We'll continue to mourn the loss of an incredible artist and friend but his music will keep us smiling and dancing, forever."
Couldn't have said it better, Mimi.