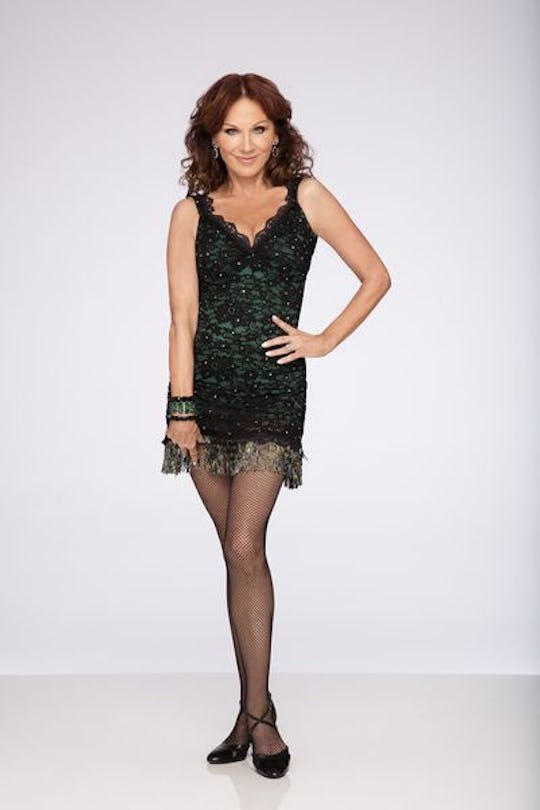 Craig Sjodin/ABC
Marilu Henner Was Eliminated On 'Dancing With The Stars' & It's Sad To See Her Go
On Monday night's Dancing With the Stars, someone unfortunately had to go home. The competition had been whittled down to the six strongest competitors, but only one can win the Mirrorball trophy. After nine grueling weeks, Marilu Henner was eliminated on Dancing With the Stars, and it was honestly just depressing to see anybody go at this point. This week was Showstoppers Week, in which all the dancers did a routine to a Broadway song. In the second half of the show, the six couples paired off into teams for a bonus round. While everybody absolutely killed it, not everybody could go on to the final round.
With perfect scores in both rounds of Week 9, and as a general favorite, it was pretty clear that Laurie and Val were going to go on to the semi-finals, and they were the first to be announced safe. Surprisingly, Jana and Gleb were the last couple to be declared safe before Marilu and Derek were eventually sent home. Though she has come so far in her dancing, and this week was definitely her best week yet, unfortunately the time has come for Marilu to go home. The eliminations just get harder and harder as the weeks go by, but it seemed fair that this was her time.
After her best performance ever, in which she and Derek got their best scores yet, a 37 out of 40, Marilu was then paired up with Terra Jolé and Sasha Farber for the Team Up challenge. They performed an over-the-top and sparkly number that was maybe the most fun ever had on that stage, which involved a giant prop skirt that Terra stuck out of from the top and Marilu provided the shapely legs underneath. But as is often the case, Marilu was sent home after her best night in the competition so far.
Though she has struggled a bit in the past weeks, this week really showed just how close she and Derek had become as partners, and how well they communicated and bonded over every little thing. Whenever Derek critiqued her, Marilu took it as proof that he believed she could do better and worked on herself accordingly. She may not have been the best dancer ever to grace the ballroom, but she was certainly graceful as she left it.