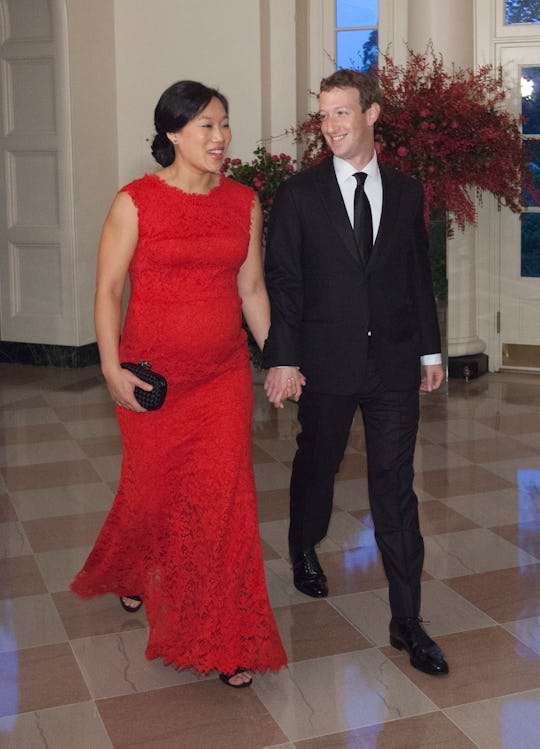 Mark Zuckerberg's Baby Daughter, Max, Was Born, & That's Not His Only Announcement Today
Facebook founder Mark Zuckerberg announced the birth of his daughter Max with wife Priscilla Chan Tuesday. The couple also revealed their incredible plans to donate 99 percent of their shares in the social media network towards improving the world. Zuckerberg announced Max's birth in a touching Facebook post accompanied with a picture and a letter for Max in the future.
"For her birth, we wrote a letter to her about the world we hope she grows up in," Zuckerberg explained, sharing that the family will donate 99 percent of their shares in Facebook — currently sitting at approximately $45 billion — to improving lives around the world. It sounds like Zuckerberg hopes to tackle clean energy, diseases, poverty, equal rights, and other causes.
In Zuckerberg and Chan's letter to Max, they say, "Like all parents, we want you to grow up in a world better than ours today." And it sounds like they're taking a $45 billion step forward to get their daughter there.
In a way that only Mark Zuckerberg and Facebook can elicit emotion, the reaction has been a little mixed — but mostly applauds the young entrepreneur's giving spirit:
Reuters reports that Zuckerberg intends to keep his majority voting position at Facebook for now, giving away no more than $1 billion a year for the next three years. We'll see what the future holds for both Max and the new Chan Zuckerberg Initiative, the organization that will donate the money from the couple's Facebook shares.
Image: Pool/Getty Images News