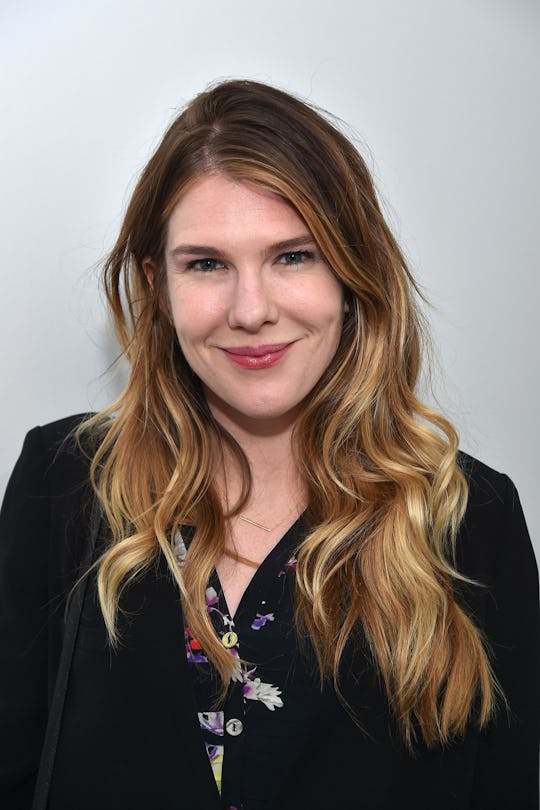 Ben Gabbe/Getty Images Entertainment/Getty Images
Matt & Shelby Separated On 'AHS: Roanoke' & She Had An Affair With His Doppelganger
Episode 6 of American Horror Story: Roanoke is giving fans a glimpse behind the curtain and exploring the "real" lives of the "real" people who dealt with the terrifying Roanoke haunting. This allowed viewers to finally see Matt and Shelby outside of their interview segments, as well as catch up with their lives after the airing of My Roanoke Nightmare. One surprising thing was that Matt and Shelby separated and Shelby went on to have an affair – with Matt. Or rather the actor who played Matt, whose real name is Dominic.
After escaping from her house of horrors, Shelby found her way back to Los Angeles, where things between her and Matt began to fall apart. They thought doing the show together would be "a healing experience," but the intense amount of hate they received in the aftermath pretty much made it the opposite. Shelby ended up taking refuge in the arms of the next best thing: Cuba Gooding, Jr.'s Matt, a.k.a. Dominic. But Shelby no longer wants anything to do with Dominic; she's dedicated to getting Matt back. That's why she signed herself up for the sequel to My Roanoke Nightmare, a brand new show called Return to Roanoke: Three Days In Hell that locks the real people up in the house with the actors who played them.
Initially Shelby wanted nothing to do with returning to the house. Choosing to stay away is both totally understandable and a seriously smart decision considering everything that went down at the house. However, as viewers have learned after five weeks of watching Reenactment Shelby, this woman is perhaps not the best at making decisions. Sure, wanting to work on your marriage is a valid point. But attempting it in the haunted murder house where you almost died? Probably not ideal.
When Matt showed up at the house, he seemed far from enthused to see Shelby again. It was even worse because producers were intent on pushing them together for the drama; the very first night, they stuck Shelby and Matt in the same room. There's a ton of unresolved drama between them – and the real Lee didn't help the tension – but it was compounded by their surroundings. Not only were there wicked spirits to contend with, there were the actors, none of whom seem that sympathetic to the people they played.
It's a recipe for disaster, especially when Dominic showed up in the house. He and Matt ended up in a fistfight that's bound to only going to make things worse – though it looks like no one in the house is going to live long enough to resolve much of anything.