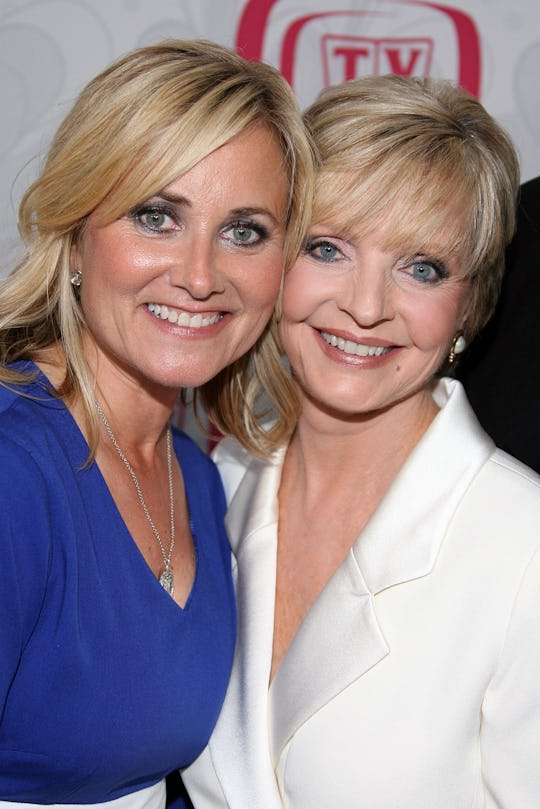 Frazer Harrison/Getty Images Entertainment/Getty Images
Maureen McCormick Honors Florence Henderson, Because Some Bonds Can Never Be Broken
Late Thanksgiving evening, it was reported by the Associated Press that Florence Henderson died at the age of 82, surrounded by family and friends. Fans and celebrities alike, took to twitter to voice their sadness and love for the matriarch of The Brady Bunch, including her "television children." Maureen McCormick honored Florence Henderson in a heartbreaking tweet, proving that while Henderson passed, Carol Brady will live on.
McCormick played Henderson's daughter, Marcia Brady, on the hit ABC sitcom The Brady Bunch, from 1969 to 1974. McCormick was just 13 years old when she met Henderson, but the relationship they forged as cast mates remained long after the show was canceled after five years. Most recently, Henderson could be seen on the hit television show Dancing With The Stars , cheering McCormick on, who was a contestant on the show. Henderson even made a small cameo during one of McCormick's routines, channeling Carol Brady and bustin' a few moves before McCormick and her dance partner, Artem Chigvinstev, danced the quickstep to the The Brady Bunch theme song.
Earlier in the week, before The Brady Bunch-inspired performance, Henderson reportedly visited McCormick on set, telling her, "I'm so proud of you. We've done a lot together."
Henderson as revered by all who knew her, and were lucky enough to work with her. She remained close with Robert Reed (Mike) and Ann B. Davis (Alice) up until their deaths. She also kept in contact with the rest of her television children, and her "six kids" helped her celebrate her 80th birthday. However, it seemed that McCormick and Henderson shared a very special TV mother and daughter bond; one that is sure to live on in McCormick's heart for years to come. "You are in my heart forever," McCormick said on twitter, sharing a picture of the two in a warm embrace, smiling.
Entertainment Tonight reported that Henderson died of heart failure in a Los Angeles hospital. (Romper reached out to Henderson's representation for statement.) Just a few days prior to her death, Henderson was spotted in the Dancing With The Stars audience, during the season finale. Perhaps what is the most telling of McCormick's tribute to her television mother and friend, is the undeniable fact that while Henderson stopped being McCormick's "mom" more than 40 years ago, she never stopped being a source of friendship, love, and constant support.
No wonder Henderson was America's mom. The kind of mom everyone wants. The kind of mom everyone deserves.