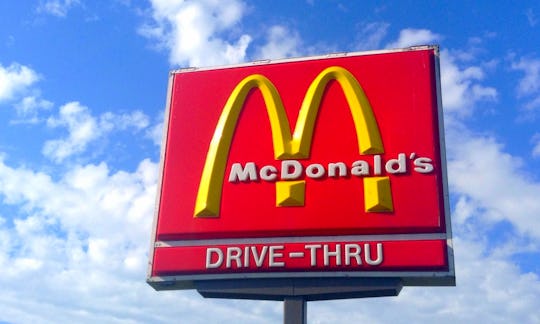 McDonald's Will Offer $1 Mozzarella Sticks Nationwide In 2016 & 5 Other Fast Food Delicacies You Can Get For Under $2
It's Wednesday. You're running on coffee and are somehow getting through your week. And if you're like most of us, the mere idea of food at this point can work wonders for your mood. So, here's some news is sure to ease your mid-week blues: McDonald's is offering $1 mozzarella sticks nationwide next year. YASSSSSSSSS. 
McDonald's hasn't had the easiest few months. The New York Post reported in October that some operators claimed the all-day breakfast menu has caused a slew of problems, including employees falling over equipment and having issues churning out the product fast enough. Oh and how could we forget the return of the McRib? Stories about its triumphant return were everywhere, and then close to half of McDonald's didn't carry the McRib, a McDonald's spokesperson told CNBC.
In spite of those issues, we cannot help but get excited about three — count 'em, three — wands of fried cheese offered at an at an affordable price. (If you're looking for the closest McDonald's right now, I totally don't blame you.) And it looks like the chain did its homework on this one. If you're one of a lucky few, you may have experienced the fried goodness already, since in June McDonald's tested the mozzarella sticks in select restaurants.
While McD's is setting the price of the sticks, it looks like they're leaving one aspect of the cost up to each restaurant's manager. When one conscientious Twitter user inquired about the cost of extra condiments (jaded by Chipotle's extra guac charge, no doubt), McDonald's responded that it had left that up to individual outlets:
This auspicious mozzarella stick news is a reminder that there are tons of other chains that are offering food for a buck. So while you wait for the stix to arrive, don't forget about these:
Taco Bell's Spicy Potato Soft Taco: $.99
Burger King's Crispy Chicken Jr.: $1.00
Wendy's Four-Piece Regular (Or Spicy) Chicken Nuggets: $.99
Arby's Apple, Cherry, Or Chocolate Turnover: $1.39
White Castle's Jalapeno Cheese Slider: $.94
Who's ready for lunch? 
Image: Mike Mozart/Flickr