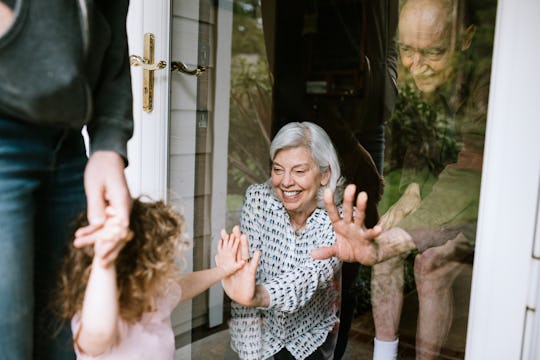 RyanJLane / Getty
12 Meaningful Grandparents Day Gifts That'll Really Tug At Their Heartstrings
Let your creativity shine for some of your most beloved family members this year. These DIY gifts for Grandparents Day are great because they're so meaningful and personal. You can absolutely make their day by spending a few minutes on any of these projects.
National Grandparents Day is celebrated on the first Sunday after Labor Day every year, and it's all about honoring the grandmothers and grandfathers of the world. This year National Grandparents Day falls on Sunday, September 13, 2020. You don't have to run out and buy a bunch of stuff to celebrate. Often what grandparents really want, more than anything, is to spend time with their family in a meaningful way.
Like everything else in 2020, however, celebrating Grandparents Day can be a little complicated. Because the coronavirus is still a concern in much of the world, proper social distancing may still be the best idea for your family. Maybe your grandparents live too far to visit without a plane ride, or maybe they live with you so you're already quarantine companions. In any case, everyone's situation is different, so use your best judgement about whether to visit in them in-person this year.
At any rate, you know them best, so you'll know what gifts are most fitting for your grandparents. Here's some Grandparents Day gift and craft ideas to consider for your own family.