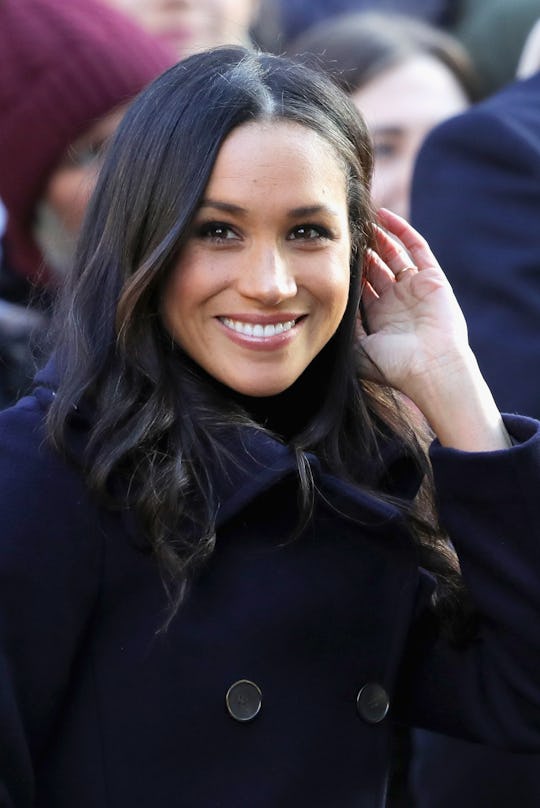 Christopher Furlong/Getty Images Entertainment/Getty Images
How Do You Make An Easy Acai Bowl Worthy Of Meghan Markle? Follow Her Actual Recipe
With the royal wedding merely days away, it's time to brush up on everything we know about the bride, Meghan Markle. For those who didn't know, Ms. Markle had a lifestyle site called The Tig, that she described as a "hub for the discerning palate — those with a hunger for food, travel, fashion & beauty." Sadly, the site is now defunct but it did a great job of showcasing her love of cooking and enthusiasm for all the latest food trends, like acai bowls. If you're wondering how to make an acai bowl worthy of Meghan Markle, here are some pointers fit for a princess.
I've been following every royal wedding update, and I was floored to learn that instead of a formal sit-down dinner at the reception, Harry and Meghan have opted to serve "canapes and bowl dishes" according to Today. The couple, who have been known to buck tradition, will be serving foods their guests can eat while standing and mingling. How cool is that? It just goes to show that Meghan, a self-described foodie, is putting her personal mark on this royal affair, including her love of food in bowls.
Back in 2017, Meghan met up with lifestyle guru Athena Calderone of Eyeswoon to make acai bowls (her very own recipe!) and dish. The pair discussed everything from what initiated Meghan's love of food and cooking, to what five ingredients she couldn't live without. Calderone, who shares Meghan's love of seasonal cuisine, is the author of the excellent seasonal cooking tome, Cook Beautiful.
Here is the delicious acai bowl recipe Meghan shared with Calderone.
Blend one frozen acai packet with 1/3 cup of almond milk, 1/2 banana, a handful of frozen berries.
This should be thick so add almond milk sparingly as you go.
Top with coconut flakes, fresh berries, sliced banana, a drizzle of manuka honey, sprinkle of bee pollen (if you want), and serve immediately.
*Swoon Tip: to keep this thick and frozen longer, keep your bowl in the freezer and serve your acai bowl in that.
I may not be not lucky enough to dig into the "bowl dishes" at the royal reception, but I certainly plan on making my own breakfast acai bowl, à la Ms. Markle, come Saturday morning — and enjoying it while I stream the royal wedding. Coverage does start at the crack of dawn, after all! So here's how to ensure that your acai-making morning goes without a hitch.