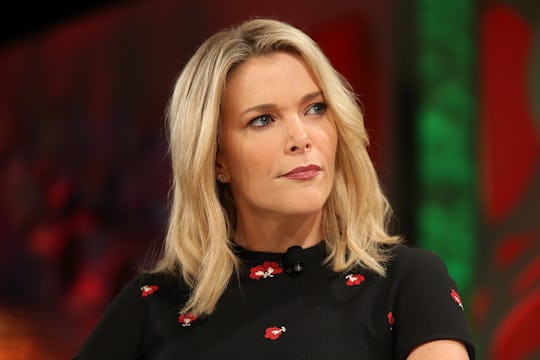 Phillip Faraone/Getty Images Entertainment/Getty Images
Megyn Kelly Says She's "Mad" That Her Kids To Go Her Husband For Comfort
When you exist within a nontraditional family structure — "traditional" referring to the mostly archaic notions of who works, who stays home, who nurtures, and so on and so forth — you quickly discover that there are a whole new set of challenges that come with building the life you really want. As mothers, many feel naturally drawn to being the more nurturing and attentive parent, but of course, that isn't always the case — and how we respond to that shift in responsibility is not always easy. Megyn Kelly says she's "mad" that her kids go to her husband for comfort, and TBH, her comments are refreshingly honest.
In an interview with Us Weekly, the journalist opened up about how she dislikes when her children go to her husband first when they are in need of comfort. "I'm mad when a child comes into the room in the middle of the night and they go to your side of the bed and not mine. I'm holding it against you," she said. "But I can express that to him and he can hear it, and then we can have a talk about it."
She continued: "I think one of our main rules is say the thing you least want to say, but say it kindly and gently. We're not afraid to have conversations... He'll sit me down and say, 'I feel like there's too much distance between us,' or 'I don't feel connected to you.'"
Heavy.com reported that Kelly shares three children with her husband, Douglas Brunt. Their son Edwards (called "Yates") was born in 2009, daughter Yardley was born in 2011, and son Thatcher was born in 2013.
A year ago, Kelly switched networks to appear on TODAY, and said her decision to do so was in part fueled by her children. People reported she said of the swap: "Two of my kids were in school during the exact hours that I was at home. They would get back at 3:30 p.m. just as I'd be leaving to do The Kelly File. I hadn't tucked them into bed on a weeknight in three years... It was time to do a gut check, to make sure I was happy and doing what I'm supposed to. The answer was clearly no. It was time to make a change." She continued:
"You have to be honest with yourself, even if there is some fear in making a change. Accolades or awards are meaningless unless you feel connected to the people who mean something to you — especially your children," she continued. "I'm the one who tucks them in, which is worth more to me than any money, any job, any power."
Kelly reiterated those priorities — perhaps even foreshadowing the career jump — on Twitter back in 2016, when she wrote: "My job is important to me, but it's dwarfed by my love for my children."
However, Kelly is nothing if not transparent about the challenges of working motherhood.
In an interview with MORE, she opened up about what new moms should expect when they are preparing to return to work. "We set the expectations too high for new mothers," she said. "I'm always telling women, 'Don't expect to not hate it. You're going to feel and look terrible, and you're going to wonder if you blew up your life. The cruel irony of it is, just at the time you're loving it and you've got it down, you have to go back to work.'"
In the same interview, she expressed that she "worried" in the beginning about whether or not she was a "good mom" or if she was "abandoning [her] duties." Now? Those concerns have passed, she says, noting there's a "level of harmony" between her work life balance. It might not be easy, but Kelly is proof that it is always worth it.