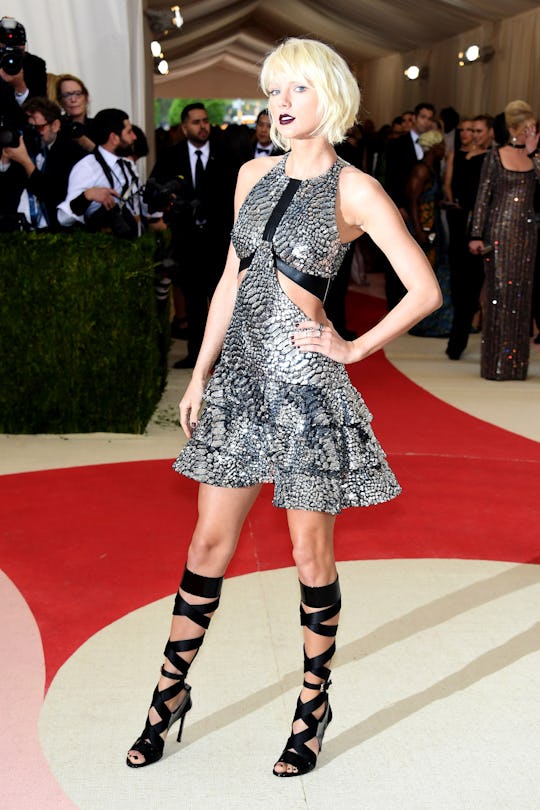 Larry Busacca/Getty Images Entertainment/Getty Images
Met Gala Red Carpet Looks Prove These Celebrities Know How To Bring It In Style
Some know it as the "Oscars of the East Coast," but almost everyone knows it by its more commonly used title: the annual Met Gala. The fashion event of the year took place on Monday, May 2, and in traditional fashion (no pun intended), the event was held to help raise money for the Metropolitan Museum of Art Costume Institute. Monday night's festivities are often referred to as "the party of the year" and with tickets costing $30,000 a pop this year, it'd be hard to expect anything less than the best party the fashion world has to offer — and with such a glamorous guest list, these Met Gala red carpet looks are entirely appropriate.
The red carpet is the closest glimpse the public gets of the Met Gala itself, as what happens on the inside is generally kept secret. As of last year, posting on social media has even been banned.
But although we can't see what happens on the inside, according to The New York Times, there are a few things the average viewer can expect to catch anyway. The night typically starts with the giant marketing and social media event of the red carpet, then the guests make their way into an exhibit which leads them into a cocktail party. After a few cocktails, there is dinner followed by some high-class entertainment — the stage has seen stars like Kanye West, David Bowie and Bruno Mars before.
This year's Met Gala attendees dressed for the 'Manus x Machina: Fashion in an Age of Technology' theme. Before the red carpet, Katy Perry was even feeling the pressure to impress. "I'm going to do something, but I'm sure like Gaga is going to arrive on a drone, and I'll just be like, 'Grrr! Again! S—!.'"the singer told People before she walked the red carpet.
Last year, Beyoncé had everyone gasping for air with her sheer bejewled Givenchy Haute Couture gown and Rihanna won the red carpet with her Chinese coutoure imperial yellow, fur-trimmed long draping cape. This year, these Met Gala red carpet looks prove these celebs know how to bring it in style.