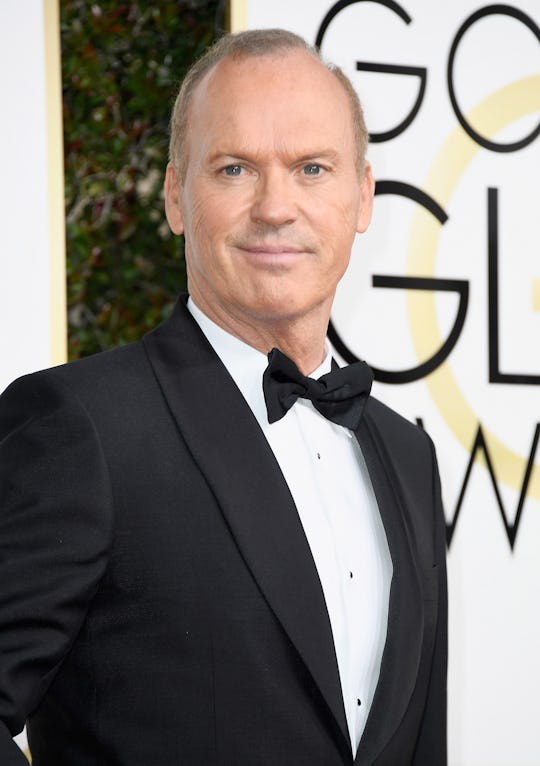 Frazer Harrison/Getty Images Entertainment/Getty Images
Twitter Isn't Happy With Michael Keaton
Awards ceremonies are stressful, and I can only imagine that the presenters are under a lot of pressure. But the very least you can do is get the names of the films right. Michael Keaton said "Hidden Fences" at the 2017 Golden Globes accidentally, and suffice to say, Twitter is pretty mad about it. Let's review. Hidden Figures is an inspiring film based on the true story of the black women mathematicians who helped put people in space, starring Taraji P. Henson, Octavia Spencer, and Janelle Monae. Fences is a film based on a play by August Wilson and stars Viola Davis. "Hidden Fences" is not a thing and people really need to stop butchering the name.
When presenting the award for Best Supporting Actress in a Motion Picture, Michael Keaton accidentally said "Hidden Fences" when he meant Hidden Figures, and Twitter was extremely quick to pounce on the mistake, as Twitter tends to be. Again, I get that presenting can be hard, but come on Keaton; you're a professional performer and all you really have to do is read. Let's get it together. Some of the responses were outraged, while others found some humor in the situation. But everyone agrees that this is really rude.
This, by the way, is not even the first time that someone made this ridiculous mistake tonight. Jenna Bush, daughter of former president George W. Bush, is now a correspondent for NBC, and asked a very surprised Pharrell about his movie, "Hidden Fences." Girlfriend, no. Twitter jumped just as quickly on Bush, going so far as to suggest that she just couldn't tell movies starring black people apart. I'm not going to say anything other than that I can't really fault their observations.
The question immediately becomes, why is it that people keep getting these two films confused? Is it just because they both happen to be made up of a primarily black cast? Because, they're entirely different movies, you guys. Not all black movies sound the same. Just a PSA for you all.
Of course, #HiddenFigures began trending almost immediately on social media, as did tweets about Hidden Fences. Some were hilarious, others were serious, but everyone was certainly talking about it. Although it was an unfortunate flub from both of these individuals, it is certainly heartening to hear these kinds of mistakes get called out immediately and loudly on the internet. After last year's disastrous #OscarsSoWhite, we need movies about people of color more than ever, and those movies deserve respect.