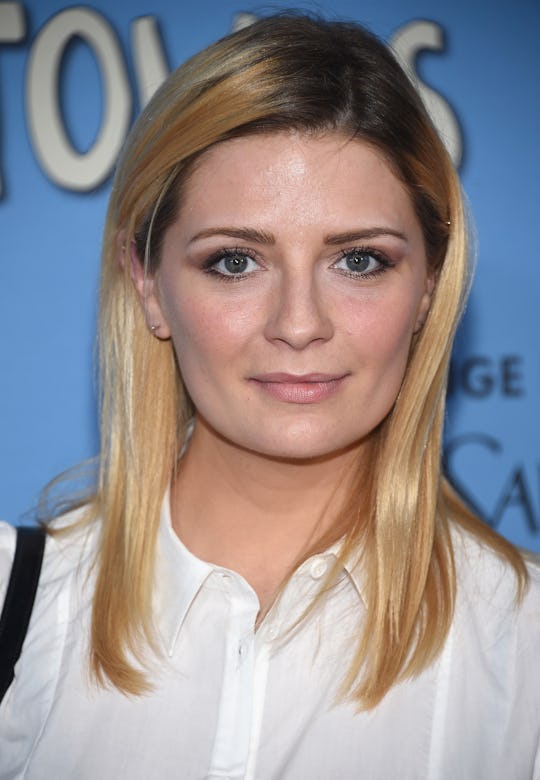 Dimitrios Kambouris/Getty Images Entertainment/Getty Images
Mischa Barton Is Eliminated On 'Dancing With The Stars' & No One Is That Surprised
On Week 3 of Dancing with the Stars, Mischa Barton tried to overcome her previous performances. According to the judges, she gave her best performance yet, but it wasn't enough to keep her from being sent home this week. Yes, Mischa Barton was eliminated on Dancing with the Stars, a twist which surprised exactly nobody. (It was, however, a surprise to see that Jodie Sweetin and Doug Flutie were in jeopardy.)
Barton first rose to fame as Marissa Cooper on The O.C., where she played the beautiful, moody teen in the affluent Orange County community (though perhaps some of you remember her best as the poisoned ghost in The Sixth Sense). Unfortunately this week on Dancing With the Stars, she appears to be just as moody.
Barton has had a rough couple of weeks on Dancing With the Stars. Since her first routine, she simply hasn't done very well. Her timing was consistently off, and she never seemed to have truly mastered her steps. But even more damaging has been her attitude, which has been, to put it politely, not exactly upbeat. On Monday's episode, we caught a glimpse of her partner, Artem Chigvintsev's frustration with her negativity in her package. Barton described herself as an instinctive person, prone to quick reactions and snap judgments. When on The O.C., there came a point during the show's peak popularity, she said, when she realized that she simply wasn't happy anymore, so she left.
Chigvintsev's tough-love pep talk seemed to have a good effect on her though, because Week 3 saw a major improvement in her attitude, which definitely came through in her fun, energetic salsa to Miley Cyrus's "Party in the USA." From the moment she shed her sparkly mumu to reveal cut-offs and a t-shirt, it was clear that her energy was higher than it's ever been on the show. She was rewarded for her smiles and newly bubbly attitude with improved scores from all three judges. She got an 18 out of 30, her highest score yet.
But it wasn't enough to save her from elimination, and this week we said goodbye to the former O.C. star.
It's unfortunate to watch someone go on the week of their best performance. It's clear that Barton took the criticisms to heart, and she obviously worked hard and made major improvements. But at the end of the day, it's probable that she's just not a dancer, and maybe she'll be happier just dancing in her living room from now on.