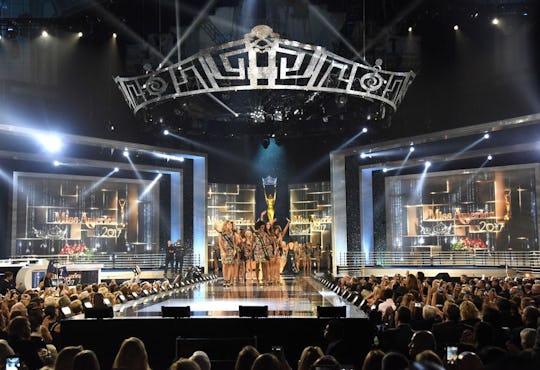 Miss Arkansas Is Miss America 2017 & The Internet Whole-Heartedly Agrees With The Pick
On Sunday, Sept. 11, the new Miss America was crowned. Each year, women from all over the country come together for a competition that they undoubtedly have dreamed of for a very long time. Some of them may have dreamed about it since they were young girls. But, there is only one crown, and on Sunday that went to a very deserving individual. Miss Arkansas was crowned the 2017 Miss America, and it is basically a unanimous decision on the internet.
There were a lot of wonderful women involved in the 2017 Miss America competition, but ultimately the crown went to Savvy Shields from Arkansas. The competitor found herself quite the fandom throughout the competition, and there's really no wonder why. Some think she had a bit of a stumble during her question (in which she was asked about her thoughts of Hillary Clinton), but that obviously didn't steer the judges too much away from her, as she was ultimately the one who came out on top. And, while everyone has an opinion on the women's answers to the judges questions, there's no doubt that Miss Arkansas — now Miss America — will do good with her new role.
Shields' platform is "Eat Better, Live Better," which Arkansas news reports is a campaign to encourage a healthy lifestyle. While we'll have to wait a bit to see just how Shields' uses her new title for the better, there's no doubt that people are excited to see her as the crowned winner.
The 1st runner-up for Miss America 2017 was Miss South Carolina, a.k.a., Rachel Wyatt. As it goes with competitions, all of the women seemed truly happy to see Sheilds crowned at the end. The Top 7 continued to speak of the sisterhood between them, so let's hope that now that the competition is over, they'll continue supporting each other as time goes by.