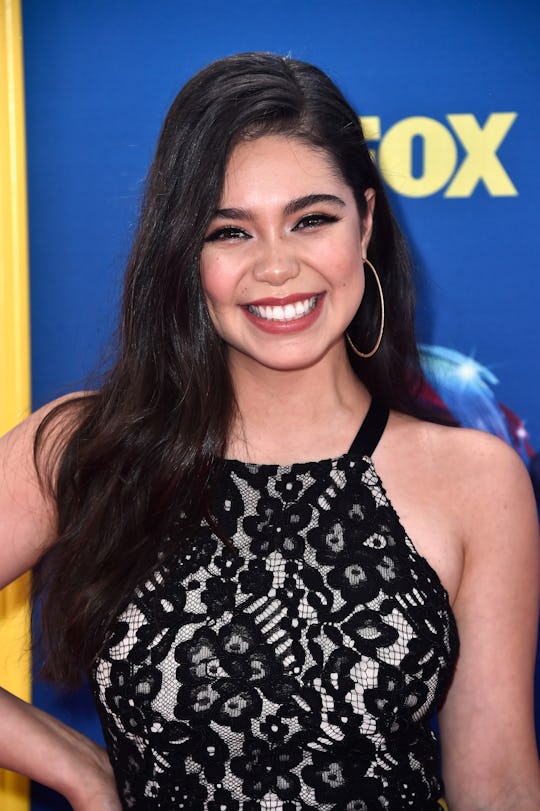 Frazer Harrison/Getty Images Entertainment/Getty Images
'Moana's Auli'i Cravalho Says It's "Appropriate" For Kids To Dress Up As Moana
Halloween is only a week away, which means parents all over are scrambling to nail down their kids' costumes! Most kids love to dress up like their favorite television or movie characters. Disney's Moana is certain to be a popular costume choice for kids, but many parents are wondering if it's OK for their kids to choose. Moana's Auli'i Cravalho says it's "appropriate" for kids to dress up as the Disney character for Halloween, but some people still aren't sure.
As companies like Disney branch out their representation, that means there's going to be new conversations to hold with kids. Parents are now navigating important discussions around race, culture, and appropriation.
Cultural appropriation has become a buzzword in media, but it's necessary to discuss. Dr. Luis Urrieta, an author and professor of cultural studies in education at the University of Texas in Austin, defined cultural appropriation as what occurs "when a more powerful person or institution projects the culture of a less powerful person", according to The Daily Dot.
When it comes to Moana costumes, most of the discomfort centers around the fact that her clothing is inspired by cultures that exist. Moana centers around the story of a Polynesian demi-god, Maui, as noted by Vanity Fair, and those cultures are still alive today.
In a recent interview with People, the film's now 17-year-old star spoke up about the issue.
"I think it's absolutely appropriate," Cravalho said, according to People. "It's done in the spirit of love and for Disney and for the little ones who just want to dress up as their favorite heroine, I'm all for it."
She went on to add, according to People:
"I would encourage anyone who wants to dress up as a wayfinder who journeys beyond her reef to figure out who she truly is, I totally support you. Go for it! Parents can dress up as Moana, too."
This definitely isn't the first time discussion surrounding Moana-inspired costumes has come up. In 2016, Disney released a costume of the demi-god, Maui, which faced immediate backlash, for its problematic depiction of brown skin and tattoos. The costume was accused of promoting brownface, as reported by HuffPost.
Disney eventually pulled the costume, saying in a statement, "The team behind Moana has taken great care to respect the cultures of the Pacific Islands that inspired the film, and we regret that the Maui costume has offended some. We sincerely apologize."
If you have a child who does want to dress as Moana, it's important to make sure they are dressing just as a character and not a culture, as noted by Quartz.
Emmaline Matagi, an indigenous Fijian, also developed a guide for how non-Polynesian girls can dress as Moana. "It is OK to dress your child up in an official Disney/Warehouse/K-Mart/any other unofficial knock off Moana or Maui costume – minus the face paint, stick-on tattoos, and brown skin coloured bodysuit," Matagi wrote.
Most importantly, this moment is something that can be used as an educational opportunity. It's a teachable moment. Now, parents can take the time to educate their kids about topics like race and cultural appropriation.