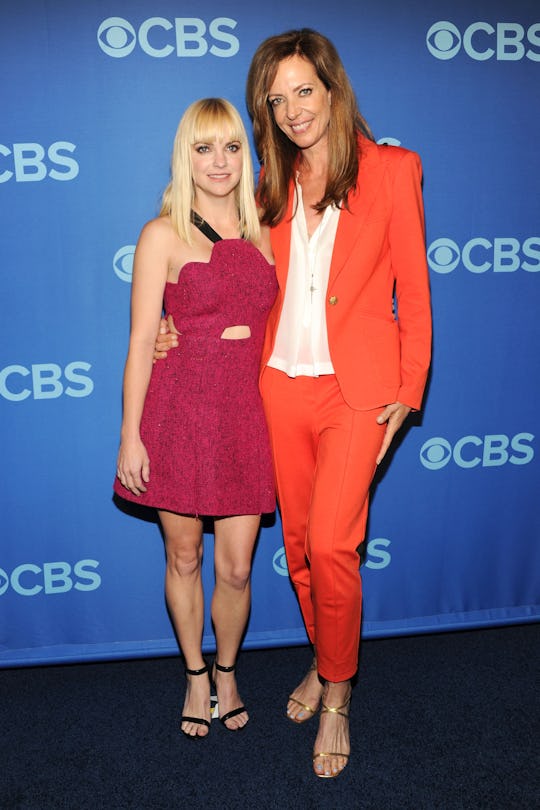 Ben Gabbe/Getty Images Entertainment/Getty Images
'Mom' Skips Emmy Campaign To Donate To Planned Parenthood
While this latest presidency and the GOP-controlled House and Senate may certainly be stressful and scary for many in America, it is also causing more and more people to get involved, in whatever way they can. The Women's March on Washington saw an outpouring of support from many across the country who had never been politically active before, and organizations such as Emily's List are starting to see a large increase in the amount of women who want to get involved in politics and run for office. Even Hollywood is taking a stand, as the sitcom Mom donated its Emmy campaign money to Planned Parenthood, giving the women's organization $250,000.
Each year, television shows lobby to be nominated for an Emmy. They do this by spending exorbitant amounts of money to throw "For Your Consideration" events, in which networks and show creators campaign for their series or special to be considered for a nomination that coming fall. However, Mom creator, Chuck Lorre, and one of the show's stars, Allison Janney, announced on Thursday that they would be spending that money in a way they felt was more important instead: a donation to a non-profit geared towards women that is now in danger of being shut down by the current administration.
Planned Parenthood currently receives federal funding by being reimbursed for providing women low-cost care such as cancer screenings and birth control. However, the Republican plan to repeal and replace Obamacare, the American Health Care Act, wants to take away that funding, and has already been passed by the United States House of Representatives.
If passed as-is in the Senate, the plan would impact the millions of Americans who depend on Planned Parenthood for low-cost health care that oftentimes includes life-saving practices and prevention methods.
In a statement, the president-CEO of Planned Parenthood Los Angeles, Sue Dunlap, said,
Across the country, millions of women and men are relying on Planned Parenthood health centers for their basic care — like birth control, life-saving cancer-screenings, and STD testing and treatment. We are committed to being here for them, no matter what. Generous support from our community fuels this work, and we are honored that the team behind "Mom" is launching this campaign at this critical time.
Clearly, the Mom cast and crew have their priorities straight. The series has already won two Emmys and a Critics Choice Award, and recognizes that their money could be put to a better use this time around.